Let's cut the crap!
Finding good samples is super hard, it took me about 3 - 4 years to find my style + a bad-ass sample I can reuse on multiple occasions.
I have said this before, and I will say it again, downloading a massive array of sample collections or drum sample contents won't help you in finding a good sample, you are worsening the situation, find your preferred sample and stick with that.
In my case, I have about 25 kicks I have been using for about 4 years, whenever I am creating a new track, you will always find one of them, I know the ins and out of every damn kick in that collection, and I can tweak and adjust it to whatever styles I am making.
I am not saying you should use a minimal collection, all I am saying is to find good sample elements, stick with them, and make it reusable.
Samples can either make your track sound good or either break it (harmonization is important too).
Let's take a scenario: Your project sample rate is set at 44.1khz sample rate or 44,100hz and you are using a sample pack of 22,050hz, that is the beginning of planting a seed of low-quality resolution, you can't blindly re-convert 22,050hz to 44,100hz, it is like converting a low-resolution image into a high resolution.
Bottom line: It is recommended to find a sample of at least 44.1khz or more, anything below isn't advisable and in most cases, it would worsen your situation, unless you are creating a piece of lo-fi music, where high-resolution doesn't matter.
Moreover, a high-quality sample can withstand anything you throw at it be it compression, distortion, or whatever effect you use.
(Note: too much of everything is bad ).
Before we jump into the set of best drum samples you can use, let me give you a quick tip to help lessen your stress when seeking a high-quality drum sample, skip this section, if all you want is the sample packs.
Tips For Finding High-Quality Re-usable Sample Packs
Open up your previous project and listen to each track you've produced, compare and carefully contrast each element in solo, find the best ones and create a new folder for that, e.g. Folder "My Styles", this is the way to re-use drum sample packs, this way, you won't have to scroll through thousands of sample packs. Anytime you find anything good; you drop it in that folder, if you are a newbie, this would help in the long run and help keep things organized.
While free sample packs are good, I'll advise you to stay out of anything free if you are just getting started, you'll perceive things wrongly, and it would be hard to differentiate between good samples and bad samples if you are used to low-quality sounds, the best route is to buy sample packs (see the next list), it would help you in the long run, and you would avoid the hurdle of searching all over the internet for free samples.
Buy sample packs from reputable sample stores/sites (I have compiled some of the best sample packs below).
If you are to take anything away from this guide, it should be creating a collection of your preferred goto use samples (put them in a personal folder), trust me, you'll go a long way.
With that said, I have compiled a list of the best drum samples you can use, it is sorted by genre, and if you want to dive in quickly, click on your preferred choice in the table of content and start creating good music, good luck, I hope you'll find one or more of these useful.
Hip Hop Sample Packs
The below list contains [10] good hip-hop sample packs, find your preferred Hip Hop sample packs, and stick to that, if you are not into Hip Hop, jump to the next Genre or use the table of contents above to sort yourself...
0.) LoopCloud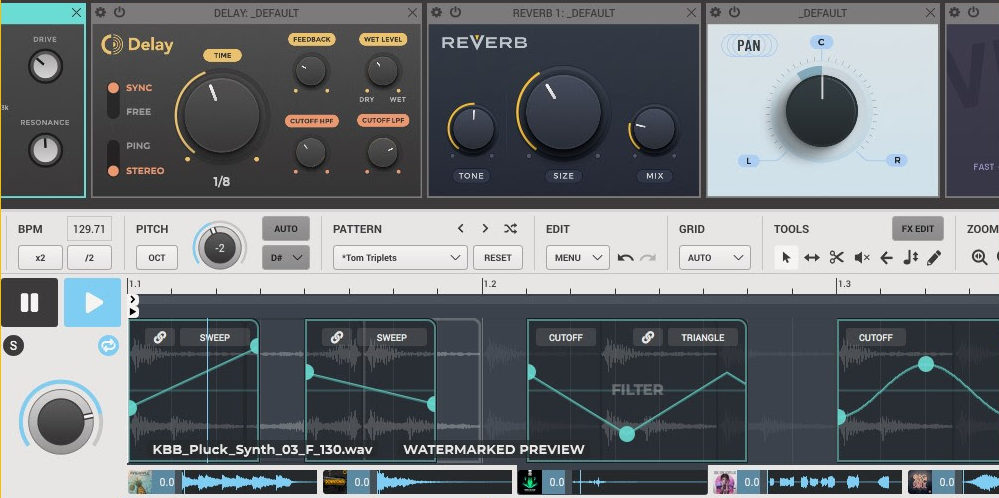 While Loopcloud isn't a sample pack on its own, it is an incredible beast of a plugin that contains millions of sample packs directly from the cloud, and you can absolutely try it for free for 30 days, so, this way you can quickly search the category or genre of music you are interested in.
It is software that will help you create original sounds - faster than ever. The latest release includes two new plugin instruments: Loopcloud Drum and Loopcloud Play. These collections contain thousands of sounds and instruments which have been curated by top artists and exclusive labels.
1.) Loopmasters - Hip Hop Progression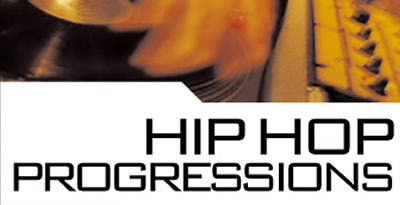 Hip Hop Progression is an exclusive hip-hop sample pack from Loopmasters. It features essential UK and US influences to bring you an essential sample library of hip-hop samples, sound fx, and authentic inspirational loops for easy music production!
To be precise, you'll find huge folders of live and programmed drum loops, turntable fx & scratch loops, funky guitar samples, human beatbox, live & synth basslines, hip hop keys, inspiring musical loops, hits, drum hits, percussion loops, strings, stabs and many more.
If you are creating a floor-shaking underground hip-hop track or even a soothing dark style, the hip-hop progression from Loopmasters is the right tool for the job.
Contains:
1100 Copyright free hip hop samples
850 Acidised Wav files
300 Rex2 Samples
35 NNXT/Halion/Kontakt/EXS24 Patches.
Learn more and Get Hip Hop Progression
2.) Loopmasters - Hip Hop Instrumentals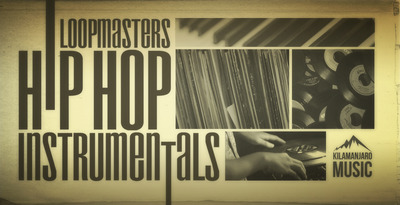 This is a laid-back selection of replica vintage Breaks, Beats, Basses, and lush Musical Elements from the studio of London's Chemo.
Hip Hop instrumental is Influenced by Downtempo maestros including Bonobo, Kid Loco, and Nujabes, and the more Instrumental Hip Hop of DJ Krush, Pete Rock, and Wax Tailor - this consummate collection of construction kits are packed full of flavor and inspiration.
To be precise, it features 276 24Bit samples, with 172 lops between 84 - 126 Bpm, and 104 Shot Samples. Also included are 9 ready to play patches for Kontakt, Halion, EXS, SFZ, and Reason NNXT-compatible soft samplers.
In Chemo's words (the creator of the sample pack):
"I wanted to create a pack of drums, melodies and other textures with an organic feel. Suited perfectly for dusty, golden age Hip-Hop, but also for more experimental Trip-Hop / Downbeat production. I try to maintain an analog warmth and grit with my productions and anyone who, like me, is mesmerized by the crackle of a vinyl, should find this kit most satisfying!"
Contains:
24Bit Quality
Size:1GB
10 Hip Hop Construction Kits
10 Full Construction Kits
18 Extra Bass Loops
31 Extra Full Drum Loops
21 Extra Music Loops
74 Drum Hits
30 SFX Hits
174 Rex2 Files
9 Soft Sampler Patches For Kontakt, Halion, Exs24, Nnxt, and Sfz Formats.
Note: Apple Loops, Ableton Live Pack, and Reason Refill are Available Separately.
Learn more and Get Hip Hop Instrumentals
3.) Raw Skillz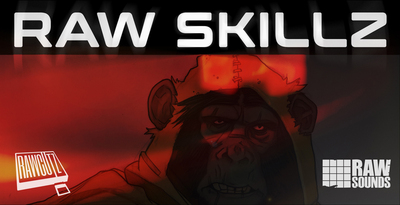 Raw Skillz is inspired by both the 90's Classic Hip Hop beats and JazzedUp-Funk, all with the deep and raw soul-stained style that RawCutz sounds are well known for.
You'll find Mixing Crackling Vinyl Cutz, Chopped-Up Chords, MPC Kicks, Poppin' Snares, Crunchy Hats and Percussion, Dubby Funkster Basses and Chops, Deep and Atmospheric FX, and loads of Boomin' Breaks, and Hip Hop Loops.
Watch Video Demo:
Contains:
24 Bit Audio
Size: 3.46GB
1100 samples
300 Loops in wav and apple loops format
800 One Shot Samples
300 Rex2 files
282 Kit Groups of 16 samples per Group, and 100 Projects for Maschine 2.5.0+
50 Drum Racks, and 50 projects for Ableton Live 9+
50 soft sampler Patches for EXS24, Halion, Kontakt, NNXT & SFZ
Learn more and Get Raw Skillz Hip Hop Samples
4.) Smokers Blend Volume 2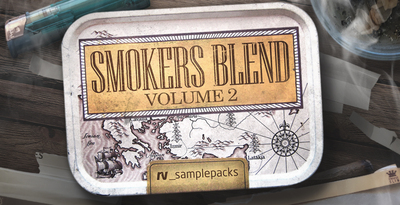 Smokers Blend is a sample pack by Rv Samplepacks, it incorporates series of deeply potent hip-hop sounds taking you back to the early-90s golden era of the genre. If you are looking for something authentic, smooth, and a high-quality hip-hop sample, then I would highly recommend getting Smokers Blend.
You'll find over 1.3GB of content, loops, one-shots, and soft sampler patches dripping with expert production and live-sampled musicianship. Whether you are after a dreamy synth loop, rock steady scratched, effected vocals, or classic keys; with Rhodes, organs, B3 Styles, pianos, and Electric Organs - alongside traditional hip hop elements in the form of guitars, vibes, electric bass, clarinet, harp, and trumpets are all in this finetuned hip hop sample packs.
Contains:
Size: 1.34 GB
24Bit/44.1KHZ
53 Keys Loops
40 Live Bass Loops
32 Full Drum Loops
32 Kick Snare Loops
31 Synth Loops
29 Hat Loops
26 Guitar Loops
19 Instrument Loops
16 Scratch Loops
13 Perc Loops
8 Synth Bass Loops
3 Ride Loops
88 Drum Hits
22 Keys Hits
18 Horn Hits
17 Flute Phrases1
5 Bass Runs
15 Guitar Hits
12 Bass Hits
10 Fx
302 Rex2 Files
98 Soft Sampler Patches
and much more
Learn more and Get Smokers Blend Volume 2
5.) New York Rap Acapellas Vol 1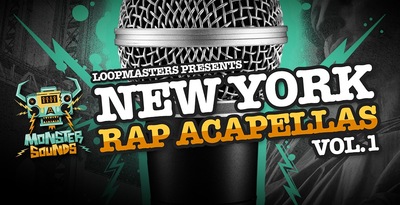 The New York Rap Acapellas sample is presented by Loopmasters and Monster Sounds. Monster Sounds compiles great vocalist Rap Acapella packs for the professional and the bedroom producer.
New York Rap Acapellas is a great collection of original vocal performances which can be used for all styles of Dance music, from Breaks, Dubstep, House and Drum and Bass.
Contains:
24Bit Quality
779Mb
302 Vocal Loops
181 Vocal One Shots
303 Rex 2 Files
5 Soft Sampler Patches For Kontakt, Halion, Exs24,Nnxt and Sfz Formats
Learn more and Get New York Rap Acapellas Vol 1
6.) Hip Hop Horns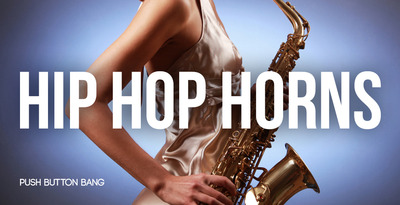 Push Button Bang presents a collection of big brass and sexy saxophone to light up your modern hip-hop, R&B, and urban chart music production.
It features staccato stabs, simple catchy chorus hooks, big power notes, winding improvised brass solos, and more to deliver the perfect Hip Hop Horns. The team behind the composition was inspired by contemporary hip hop and R&B sound, taking its cue from the brass hooks featured in productions from Jason Derulo, Kanye West, Jay- Z and Outkast.
All the sax loops are expertly recorded at 96bpm, in complimentary keys, and played with real passion and skill. As well as the saxophone content, also included is a huge range of hip-hop and abstract break stems: drums, melodies, FX parts, and long guitar accompaniment backing parts, perfect for creating live-sounding multi-instrument jams in seconds.
Contains:
24 Bit Quality
Size: 1.1GB
300 Loops & Samples
100 (b) Versions
100 Horn Loops
100 Tenor Versions
100 Pitched Baritone Versions
60 Horn Hits & Squeals
140 Mixed Music Loops
10 Guitar Accompaniment Stems
60 Drum Loops
20 FX Loops
50 Mixed Instrument Loops
Learn more and Get Hip Hop Horns
7.) Ultimate Hip Hop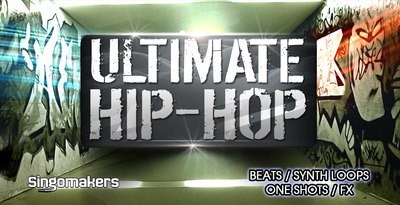 Created by the renowned Singomakers. It brings ultimate sampling techniques with a fresh blend of inspirational Hip Hop sounds and samples created using vintage techniques and equipment to bring you the authentic sound of the underground.
If you are looking for some Insane Scratches, Punchy Beats, Fat one-shots, Phat Bass lines, Modulated Sound Fx, and Mad Synths – then the Ultimate HipHop sample pack is the right fit for you!
Contains:
24 Bit Quality
550MB
20 Bass Loops
30 Drum Loops
25 Melody Loops
20 Sliced Loops
70 Vinyl FX
20 Crash Hits
30 Hat Hits
30 Kick Hits
50 Snare Hits
20 Stab Hits
20 Bass MIDI Loops
25 Melody MIDI Loops
95 Rex2 Loops
Learn more and Get the Ultimate Hip Hop
8.) Organic Future Hip Hop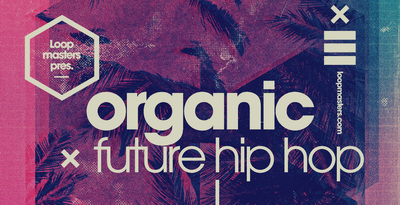 This one is from Loopmasters itself. Organic future hip-hop features a deep and soulful treasure-trove of Hip Hop samples. With a combination of live instruments and leftfield electronic processing - again, Chemo is the man behind this awesome brings original royalty-free content.
Organic Futures takes the contemporary sound of Trap & Hip Hop but scales back the more aggressive, synthetic elements in favor of more natural-sounding melodies. Entwining live instruments and leftfield electronic processing, Organic Future has a load of lush audio layers brimming with texture and life.
We all get inspiration from somewhere, Organic future hip-hop sample is inspired by the renowned OVO Production team (Drake), Mr. Carmack, and Kaytranada. Over 200 one-shots are included with the pack to complement the kits and allow you to refine your very own sound.
Contains:
Size:1.02 GB
24Bit/44.1KHZ
29 Music Loops
12 Perc Loops
13 Hat Loops
11 Bass Loops
11 Kick Loops
11 Full Drum Loops
10 Fx Loops
10 Snare Loops
5 Vox Loops
76 Music Hits
58 Drum Hits
38 Perc Hits
28 Bass Hits
17 Vocals
14 Fx
127 Rex
2 Files
65 Soft Sampler Patches
11 Kong
Learn more and Get Organic Future Hip Hop
9.) Soulful Hip Hop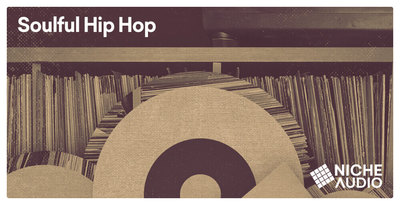 Presented by Niche Audio! Soulful Hip Hop infuses Warm, deep, and brimming with brooding melodic elements from ethereal vocals to lush Rhodes chords and drones.
If you love creating soulful hip-hop beats, or want to start a track with a warm deep vibe - Soulful Hip Hop by Niche Audio got you covered.
You can tweak and change the samples, Fx, mix, and patterns as you see fit, or you can start working with the right sounds immediately, avoiding any moments of writer's block. Everything about a Niche genre pack is about keeping you in the creative zone.
Note: Soulful Hip Hop is a collection of kits designed for Ableton Live 9 and Maschine 2
Requirements and Contains:
Ableton Live 9.6+
15 Starter Projects
15 Drum Racks
53 Instrument Racks
36 Massive Presets
207 24/44.1 Samples
Maschine 2.4+
15 Groups
15 Kits
36 Massive Presets
207 24/44.1 Samples
Learn more and Get Soulful Hip Hop
10.) Urban Technology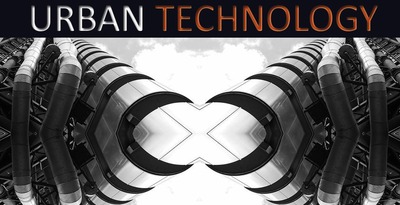 The last Hip hop sample before we transition into the next genre is Urban Technology by Push Button Bang. Whether you are into Wonk, Trick hop, Electro, Breaks, House, Electronica, Drum and Bass, and all manner of hip-hop niches that draw inspiration from the best of today's modern music styles. Urban Technology is the right one for you!
A massive, jaw-dropping collection of 1800 unique Loops which tip the scales at just over 1.2GB before file conversions, and which includes over 1265 Breaks, Beats, and Rhythms, along with 535 Music and Sound Loops suitable for interpreting into a huge range of styles and suitable for all modern music makers looking for something a little non-specific to inspire.
Contains:
1800 Wav Loops
1800 Rex2 Files
BPM Range: 90-180
In The Pack:
Rhythmic Loops
318 Punked Up Beats
186 Fast Tempo Breaks
171 Electro Noise Beats
145 Mid-Tempo Breaks
144 Fills and Builds
126 Leftfield Beats
112 Slower Breaks
63 Metalic Breaks
Music Loops
135 Sequenced Arpeggios
86 Straight Synths
66 Leftfield sounds
61 Pre-Ducked
45 Fast Tempo Parts
37 Ambient (one shot)
22 Atmospherics
13 Delay FX
Learn more and Get Urban Technology
House Sample Packs
The below list contains [10] good house, Electro, Deep, Soulful, Funky, Fidget, Progressive, Disco, and many more related to House samples, find your preferred House sample packs, and stick to that, if you are not into House, jump to the next Genre or use the table of contents above to sort yourself...
11.) Essential House Drumworks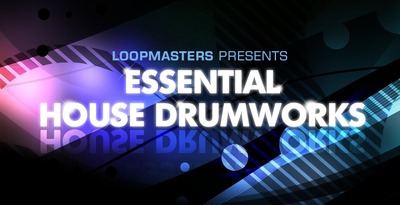 Loopmasters and one of the best music producers Andy Lee partnered in the creation of the Essential House DrumWorks.
It features a collection of well-recorded and produced single drum samples dedicated to house or progressive music producers who are looking to create their own beats from scratch using one of the finest and best sample packs.
Ideally, if you are into Minimal, Tech, Electro, Deep, Soulful, Funky, Fidget, Progressive, and Disco House, along with Techno and Trance – this is one of a large collection of hand-picked sounds that have been produced with the dancefloor firmly in mind.
Essential House DrumWorks isn't for all dance genres for sure, but if you need Heavy Club Kicks, Snappy Snares, Glitch Kits, Minimal Blips, and crispy Hats then Essential House Drumworks is for you, enjoy away.
Contains:
1692 House Drum Samples
46 Claps
66 Cymbals
252 Hi Hats
276 Kicks
705 Percussion Samples
62 Shakers
255 Snares
41 Ready to Play Drumkits
Note: There are no loops in this product - only single drum samples, demo tracks are the composition of single hits from the collection.
Learn more and Get Essential House Drumworks
12.) House Builds and Breakdowns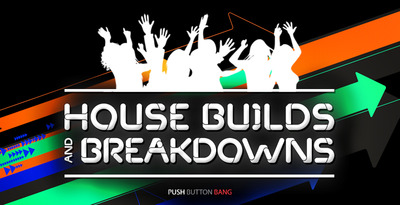 Push Button Bag on the one, this is more centric to House Builds and Breakdowns. If you are looking for an energetic build and sounds to get your crowds ready to push up in the air, then this one is superb.
There are a couple of samples in this pack actually, for example, the FX Based section includes Myriad drop FX and multiple layered, evolving crescendo FX, to use separately or combine together for a "wide-screen" sound, and on top of that, you'l find a plethora of melody and tonal components alongside noise variations to create depth and transition.
As if that were not enough (nothing is enough actually), you will also find 5 purpose-built breakdown kits, complete with MIDI parts, specifically designed for house crescendo formation.
The ranges of the loops are from 2 to 64 bars in length, with tempos at 126 and 128 BPM, you can also sync the samples to a different BPM if you know what you are doing.
All in all, this is recommended across all House music, so, build da track up!
Contains:
1.2 GB Of Content
24BIT/44.1KHZ
383 WAV Loops And Samples
155 REX Files
18 MIDI Files
20 4-Bar Builds With 1- TO 4-Bar Outs
20 8-Bar Builds With 1- To 4-Bar Outs
10 16-bar Builds With 2- To 4-Bar Outs
20 Big Hits And Cymbal Rolls
20 Drop End FX Movements
20 Drop Noise Exits
15 Drop Momentums
30 Hits & Rolls
10 Rise-To-Falls
30 Tonal Drops Rises And Wobbles
40 Melody Loops
10 Vox Loops
PLUS 5 BREAKDOWN KITS
5 Kick Loops
25 Noise Gate And Chain Loops
10 Noise Repeat Builders
25 Rhythmic Build Loops
25 Rhythm Repeaters
Learn more and Get House Builds and Breakdowns
13.) House Exposure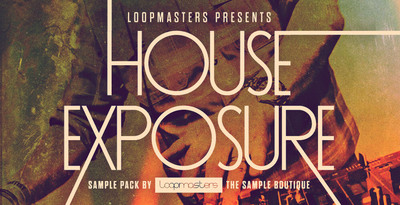 House Exposure incorporates electronic soul, which can be injected into any sort of house music. You get a huge collection of chomping drums, aggressive baselines and Top lead synth to harness and fasten your music production ability.
Going further, it also includes funky and soulful flavor loops, with layered Drums, smooth Basslines, melodic Synths and sub-atomic FX – delivering a new world of lush electronic House to your daw.
Ideally, if you are into House, Electronica, Soultronic, Breaks and more! If you're into artists like Disclosure, London Grammar, Aluna George, Sam Smith, and Kygo – then House Exposure might be the right one.
The tempos come at 110-128BPM! So, you have a range of different tempos to play with.
Contains:
1.51 GB
24Bit/44.1KHZ
59 Synth Loops
44 Bass Loops
29 Kick Loops
25 Full Drum Loops
24 Hat Loops
14 Top Loops
13 Clap Loops
13 Snare Loops
10 Perc Loops
7 Drum Fill Loops
3 Drum Build Loops
3 Fx Loops
42 Drum Hits
30 Fx
17 Bass Hits
17 Synth Hits
8 Bass Multis
5 Synth Multis
274 Rex2 Files
57 Soft Sampler Patches
31 Midi Files
Learn more and Get House Exposure
14.) House & Nu Disco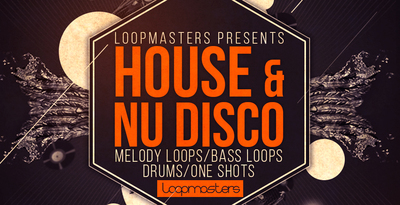 House and Disco are a different set of genre, but similar. When combined you can create a creative fusion of two genres of music that can take your style up the roof.
Going back in the days, Disco is the rage and some brilliant people thought of creating something unique, this is how the Four-on-the-floor (House music) originated.
Now, Loopmasters takes us back to the old-time by combining the best sounds and influences from the roots of all that is fat and funky. If you're looking for an inspirational collection of House & Nu Disco then look no further.
This pack is recommended for producers into all genres of House, NU Disco, and Indie Dance. But really, this can be fused into any genre of electronic music, and that is if you know what you are doing.
Contains:
24 Bit Quality
890 Mb
260 Drum One Shots
60 Bass Lines
30 Full Drum Loops
30 Top Loops
60 Melody Loops
142 Midi Files
180 Rex2 Files
35 Sound Fx including Impacts, Up risers, Downshifters and Atmospherics
5 Soft Sampler Patches for Kontakt, Halion, Exs24, Nnxt and Sfz formats
Learn more and Get House & Nu Disco
15.) Shadow House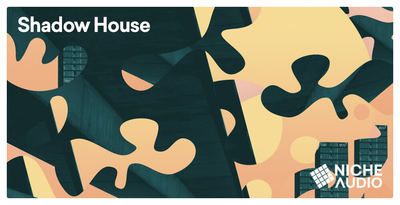 Note: Shadow House is a collection of kits designed for Ableton Live 9 and Maschine 2
Shadow House is inspired by Melodic, Bass Driven and Classic House of Shadowchilds radio show on Londons Rinse FM, you'll find it labeled with inspiration from the current sound of the underground House movement.
All samples and patterns have been expertly programmed to instantly inspire you whatever music making mood your in. Each kit or project loads with an excellent choice of conceptual midi patterns allowing you to instantly evaluate the sounds in perfect context and start making great music.
Contains:
Ableton Live 9+
13 Starter Projects
15 Drum Racks
48 Simpler Presets
240 24/44.1Khz Samples
Over 100 Patterns
Maschine 2
10 Starter Projects
15 Groups/Kits
233 24/44.1 Samples
Over 100 Patterns
Wav Pack
12 Bass Loops
10 Chord Loops
12 Clap Loops
13 Drum Loops
13 Drum Loops (No Kick)
13 Hat Loops
3 Instrument Loops
5 Pad Loops
7 Perc Loops
4 Ride Loops
6 Snare Loops
11 Vocal Loops
124BPM
233 24/44.1 One Shots
15 Soft Sampler Patches for EXS24, Halion, Kontakt, NNXT & SFZ
Learn more and Get Shadow House
16.) House Kicks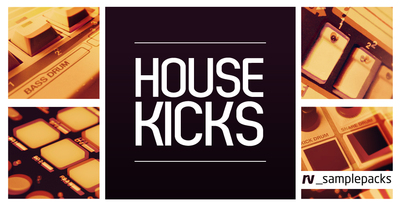 Kicks are one of the most important elements in music production, if you can find a good kick, then you are pretty much a pro, I recommend finding a good kick drum, and saving it into a special folder, this way you can reuse it in multiple occasion. House Kicks samples by RV would serve as a bassline for your journey into the kick world, the come repacked with a fresh batch of precision-engineered Kick Drum samples designed exclusively to work in all House styles from Deep to Tech.
Each sample has been created using combinations of both analog and digital synthesis alongside sample layering to give producers fat, production-ready kicks with all the power and presence to pop right out of the mix.
If you are into any genre of house or dance music, then the RV Kick sample collection should be more than enough to elevate your music creation, kick and boom it!
Contains:
24 Bit Quality
23MB
128 Kicks
Learn more and Get House Kicks
17.) Laidback House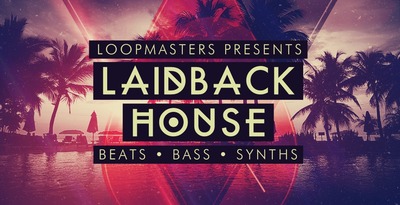 Inspired by the Legend himself - LaidBack. Loopmasters dive into the mind of one the pioneer of house music to bring an inspiring collection of Chilled-Out, House samples, ready to drop straight into your DAW for classical house tracks.
Laidback House features over 1 GB of sounds and loops such as Rich Pads, Beautiful Melodic Rhodes and Keys Loops, Trippy Arpeggios, Tight Percussive Bass and Warm Subs together with Swung Percussive Beats and Liquid SFX all recorded at 120 BPM.
Contains:
1.33Gb
24Bit quality
NI Maschine Ready One Shots
20 Percussive Bass Loops
73 Deep Basses
85 Full Drum Loops
85 Hat Loops
85 No Kick Loops
85 Snare Loops
70 Music Loops
65 Percussion Loops
81 SFX Loops
5 Bass Multi Samples
157 Drum Hits
8 Synth Multi samples
649 Rex2 Files
28 Soft Sampler patches for Kontakt, Halion, Exs24, Nnxt and Sfz formats.
272 One-Shot and Multi Samples
28 Soft Sampler Patches
93 Bass Wav Loops
405 Drum and Percussion Wav Loops
70 Wav Music Loops
70 SFX Wav Loops
Learn more and Get Laidback House
18.) Modern Main Room Kicks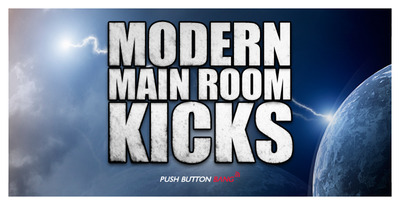 Need a well carved main room kicks? Search no further as Push Button Bang has already built a perfect solution for modern main room kicks. Whether you are creating modern main room house, techno, hardstyle, electro, you are well covered with over 100 kicks that are well-shaped, attack transients on the initial clicks, combined a huge variety of saturated tails from subtle to the extreme.
This would serve as a solid foundation of whatever you are building!
Contains:
24 Bit quality
12MB
180 Kick Drum Samples
30 Code Style Kicks
90 Dynamic Main Room Kicks
30 Hardstyle Fx Layer Kicks
30 "Stereo Mid Hi" Kicks
Learn more and Get Modern Main Room Kicks
19.) Pure House Drum Hits Collection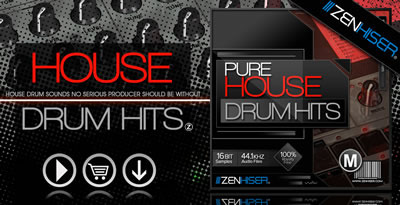 Zenhiser presents Pure House DrumHits sample packs, coming in at over 500 of finely tuned drum hits, including four house kick drum packs, four house hi-hat packs and four house snares & clap packs.
Contains:
16 Bit Quality (I recommend 24bit quality)
520 Ready for Club House drum samples
180 Hi-Hat wave
180 Kick wave
159 Snare and clap wavs
Learn more and Get Pure House Drum Hits Collection
20.) Live House Sax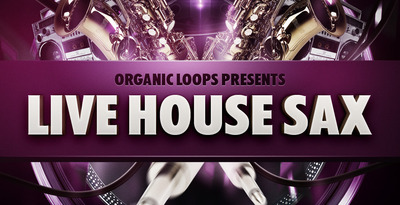 Spanish saxophonist, composer and producer Raul's together with Organic Loops Presents an exciting collection of Royalty-Free House Saxophone Loops featuring over 1 GB of Live Horn jams recorded at 126BPM ready to cut, chop and drop into your House productions.
Live House Sax has been recorded and produced exclusively for Loopmasters by Raul Romo and features 150 Live Sax solo phrases with a further 150 effected versions of the same content which can be used for instant inspiration. The phrases can easily be stitched together or cut up, twisted and warped to fit into your House productions adding an extra special Organic element to your sound.
Contains:
1.24GB
24Bit 44.1KHz
150 Dry Saxophone Loops
150 Reverb Effected Versions
Learn more and Get Live House Sax
Pop Sample Packs
The below list contains 5 best pop sample packs...
21.) Pop Piano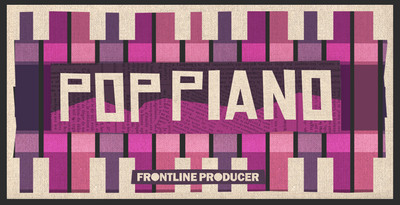 This is a drag and drop sample pop piano collection by Frontline Producer. So, if you are a music producer, this would serve as a foundation for what you are creating, and if you are a songwriter, you can use this collection to come up with powerful tunes.
Pop Piano is an incredible collection of modern song writing riffs performed by Mike Taylor and features iconic melodies, glorious progressions, dynamic arpeggios and more for your music – with 400 Loops in audio and MIDI form! Expect nothing but the best performance and soul, with all the nuances and overtones captured to perfection. All loops are key labelled and come in a variety of Major and Minor scales, at four distinctive tempos.
It includes MIDI files, which you and drag and drop in your DAW, or tweak to suit your style.
Contains:
2.85 GB
24Bit/44.1KHZ
100 90bpm Piano Loops
100 100bpm Piano Loops
100 110bpm Piano Loops
100 120bpm Piano Loops
438 Rex2 Files
400 Midi Files
22.) Avenax - Vocal Acapellas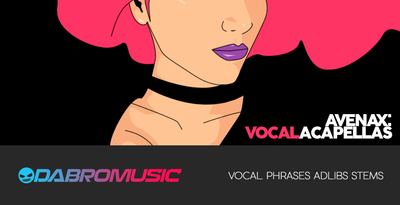 Avenax and DABRO music presents - Avenax Vocal Acapella, which is a collection of melodic, soothing and sensual vocals from sweet-voiced Alyona Avenax.
About Avenax (The Singer behind the Acapella):
Avenax is a very talented singer and songwriter who writes and records songs within multiple genres over ten years. She's known for her smooth seductive and gentle voice which cannot be confused with other singers. Avenax has worked with labels like Simplify Recordings, Spring Tube, Tiger records, and Black Hole Recordings.
Additionally, DABRO music gives you a bonus of 11 text lyric and 11 MIDI Chord Progressions for each track. Tempo ranges from 90-140BPM, ideally, you can use the Acapella if you are making Pop, House, Rock, Dubstep, Hip Hop, Trap, RnB, Grime, and any other genres of music.
Note: The vocal stems loops and one-shot and phrases within this collection can be used in your productions 100% royalty-free. You, however, must NOT reference the vocal performers' name or artist name in your productions or any promo material associated with the production without express permission.
Contains:
968 MB
24Bit/44.1KHZ
11 Full Song
63 Vocal Stems
48 Vocal Adlibs
62 Vocal Phrases
Bonus:5 Vocal Demo Stems Wet
11 MIDI Chords Progressions
11 Song Lyric Sheets
Learn more and Get Avenax - Vocal Acapellas
23.) TD Audio – Vocal Pop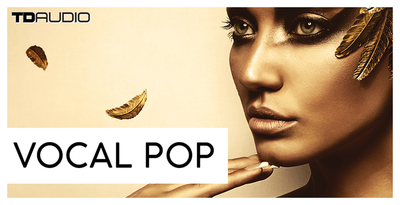 This is TD second audio vocal production pack, I am picking this because it contains good acapella, and is also inspired by modern pop music.
You get 5 amazing production kits to rework or use as is. Each Kit comes correct with everything you hear in the demo Track. Vocal Pop's main feature is of course Vocals.
What I like is the fact that you get all the Drums, Fx and Music Elements that make up each Kit combined with the Midi Files and some key presets to re-create each Song Kit in new ways. on top of that, you get Midi Files and Presets to the synth elements, this way you can drag and drop in your preferred DAW.
Contains:
189 files total
1.2 GB
24-bit WAV quality
5 construction kits (key and BPM labeled)
56 stems:
5 kick stems
5 bass stems
7 snare/snap stems
4 Hi-hat/shaker/top stems
5 percussion stems
5 vox stems
5 SFX stems
3 guitar stems
7 synth stems
10 vocal stems (5 DRY,5 WET)
86 loops:
5 kick loops
6 bass loops
8 snare/snap loops
5 hihat/shaker/top loops
7 percussion loops
5 vox loops
7 SFX loops
3 guitar loops
8 synth loops
32 vocal loops
30 one-shot samples:
5 bass shots
7 synth shots
2 vox shots
16 drum shots
12 MIDI files (synth, bass)
5 VST presets:
1 Sylenth1 presets
2 Spire presets
2 Serum presets
Learn more and Get TD Audio – Vocal Pop
24.) Studio Acoustics - Guitar Riffs N' Rhythms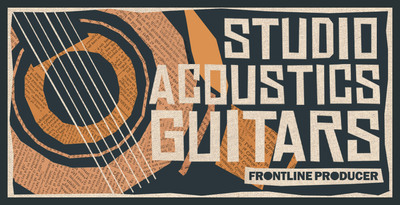 Studio Acoustic Guitars is a collection of well-recorded acoustic guitar loops and patches by Frontline Producer.
Frontline Producer took a selection of beautifully crafted guitars from Patrick James Eggle and Gibson, combined them with some massively talented players and locked them in our soundproof bunker for 7 days and nights ;)
Contains:
24 Bit Quality
566MB
76 80BPM Guitar Loops
56 100BPM Guitar Loops
76 120BPM Guitar Loops
67 130BPM Guitar Loops
2 Multis (25 Samples)
2 Soft Sampler Patches for NNXT, Halion, EXS24, SFZ, and Kontakt
277 Rex2 Loops
Learn more and Get Studio Acoustics - Guitar Riffs N' Rhythms
25.) Percussion Hits N Hats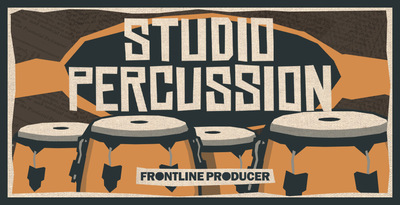 Anther one by Frontline Producer, studio percussion as been engineered from the ground up for music producer looking for pop percussions.
Use them individually or build the grooves as you want to hear them. If you're looking to lift your track then this pack is certainly for you. If your productions are looking for real feel to lift your tunes.
Contains:
24 Bit Quality
221Mb
24 Bongo Loops 120BPM
37 Conga Loops 120BPM
14 Cowbell Loops 120BPM
27 Djembe Loops 120BPM
10 Kick Hat Loops 120BPM
27 Shaker Loops 120BPM
9 Timbale Loops 120BPM
19 Bongo Loops 130BPM
33 Conga Loops 130BPM
12 Cowbell Loops 130BPM
20 Djembe Loops 130BPM
10 Kick Hat Loops 130BPM
6 Rainstick Loops 130BPM
34 Shaker Loops 130BPM
16 Timbale Loops 130BPM
4 Triangle Loops 130BPM
Soul and RnB Sample Packs
The below list contains 5 best Soul and RnB sample packs...
26.) Smooth Keys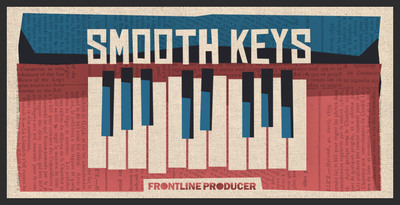 Frontline Producer is a goto choice if you are looking for soothing piano samples, and now they present a collection of overflowing chord patterns that you can use as a good foundation a soul and RnB type sounds.
Note: This pack contains only electric piano and piano samples.
Contains:
690 MB
24Bit 44.1KHZ
103 Electric Piano Loops
3 Piano Loops
106 Rex2 Files
1 Electric Piano Multi
1 Soft Sampler Patch
50 Midi Files
Learn more and Get Smooth Keys
27.) Underground Soul Vocals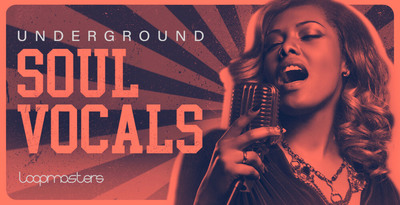 Comin in at over 1 GB worth of unique vocals, Loopmasters present an exclusive collection of heartfelt female vocal phrases and loops. These timeless recordings will find a place in most genres of music, ideal for euphoric break downs, soul, RnB, downtempo, trip-hop, house, garage and more!
You will find, smooth soothing alluring melodies with gorgeous vibratos for more downtempo outings, right up to soulful, spellbinding and emotive hooks and phrases - perfect for those euphoric moments on the dancefloors.
Contains:
1.27 GB
24Bit 44.1KHZ
100 Clean Female Vocal Phrases
170 Octave Fx Vocal Phrases
116 Reverb Fx Vocal Phrases
115 Distortion Fx Vocal Phrases
115 Glitched Fx Vocal Phrases
104 Echo Fx Vocal Phrases
102 Filtered Distortion Fx Vocal Phrases
100 Filter Fx Vocal Phrases
55 Filter Glitch Fx Vocal Phrases
54 Filter Reverb Fx Vocal Phrases
Learn more and Get Underground Soul Vocals
28.) Omar Vocals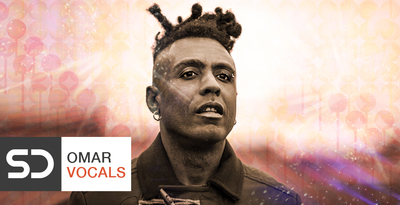 From the legendary Omar himself with a massive chart-topping hit in the '90s with There's Nothing Like This, but that was only the beginning and since then he has gone from strength to strength. In collaboration with Sample Diggers, they can bring a unique signature sound and an unmissable vocal tone for you to use in your music production.
You will find clean and processed versions of the Samples and there are also produced loops at 120Bpm aimed at the Garage and House producers. There are also spoken word samples, ad-libs, One-Shots, short ideas and sound designed Vox FX that can be used in a variety of genres.
Note: The vocal samples are completely royalty-free but the use of Omar's name in any production is forbidden without prior consent.
Contains:
430mb
24Bit, 44.1Khz Samples
Tagged by BMP and Key
80-120 Bpm
366 Samples
41 Ad-libs
14 Short Ideas
91 One-Shot Samples
10 Produced Loops
36 Spoken Samples
16 Vox SFX Samples
184 Studio processed samples
Learn more and Get Omar Vocals
29.) Future Funk & Soul 3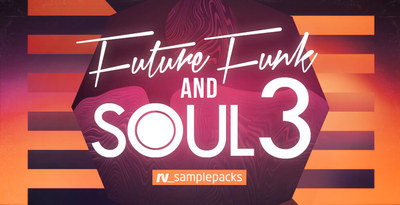 RV Sample packs are pleased to announce the return of Future Funk & Soul, with a third installment of seriously funky supplies that will keep you grooving nicely in the studio.
You'll find an excellent array of disco influences melding with urban funk to create something unique. Funky synth basslines, razor-sharp beats, fat kicks, and swinging cymbals make up the rhythm section, whilst infectious instrumental samples such as funk guitars, glistening keys, and phat synths bring a new musicality, all providing great inspiration for your hit track.
Contains:
696 MB
24Bit 44.1KHZ
53 Percussion Loops
30 Full Drum Loops
30 Synth Loops
24 Synth Bass Loops
17 Kick Loops
15 Electric Piano Loops
12 Electric Bass Loops
10 Hat/Cymbal Loops
6 Top Loops
5 Piano Loops
40 Drum Hits
21 Fx
15 Bass Hits
15 Synth Hits
5 Bass Multis
5 Synth Multis
202 Rex2 Files
45 Soft Sampler Patches
60 Midi Files
Learn more and Get Future Funk & Soul 3
30.) Trap Soul Vocals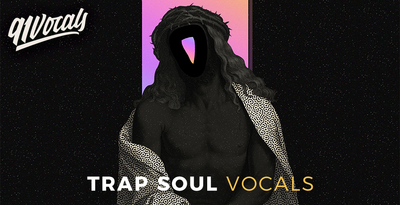 Trap Soul Vocals by 91 vocals is a collection of hypnotic melodies, wavey textures and zoned out modern rap and RnB vocals. Whether you are looking for vocals for hooks, phrases, chops, and lo-fi layers, the Trap vocal bundle meets your expectations. Also, you'll find haunting ambient vox, heavily chopped and pitched phrases, clean vocal hooks treated gently with pop polish but then also hard with Trap autotune and reverb chambers.
Contains:
24bit Quality
630 MB
50 Vocal Hooks - Wet & Clean
6 Vocal Ad Lib Loops
24 Ambient Vocal Loops
12 Vocal Chop Loops
22 Clean Vocal Loops
12 Vocal Cuts Loops
9 Shouts & FX Loops
10 Vocal Texture Loops
25 Vocal Hooks FX Loops
34 Clean Vocal Chop One Shots
24 Wet Vocal Chop One Shots
22 Shouts & FX One Shots
15 Bonus Melodic Loops
Learn more and Get Trap Soul Vocals

Trance Sample Packs
The below list contains 5 best Trance sample packs...
31.) Trance Forms Vol 2 Drums and FX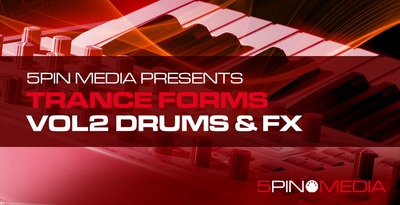 Trance Forms Vol 2 Drums and FX brings you a collection of punchy drum sounds, massive swirling FX and state of the art MIDI all creatively designed to supercharge your Trance and Progressive House productions to the next level.
Ideal for Big Room Trance, Psy, Progressive House or Minimal the flexibility of the MIDI set to the tempo of your choice combined the dynamic set of loops and samples will not disappoint.
Contains:
826Mb
24Bit Quality
190 Midi Files
368 Acid Wav Loops
390 Rex Files,
103 FX Loops
226 Single Drum Hits
5 Drum Kits in NNXT, EXS24, Battery 2, Live 8 Drum Racks, Halion Kontakt 3 and SFZ formats.
Learn more and Get Trance Forms Vol 2 Drums and FX
32.) Trance Fragments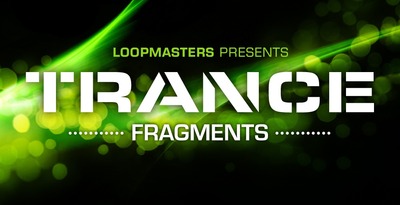 Trance Fragments is a polished collection of royalty-free trance loops and samples for producers and DJs worldwide.
Whether you seek building blocks to spice up your trance productions or the raw material to mix into your sets, this collection is bound to take your productions up a level. Ideal for trance, progressive, goa or psychedelic, this is a good sample pack for any trance or techno producer.
Contains:
554 MB total size
92 Drum Loops
107 Bass Loops
60 Lead Loops
20 SFX Loops
24 SFX Hits
7 NNXT Patches
25 MIDI files
BPM Range: 130-140
Learn more and Get Trance Fragments
33.) Adam White - Trance Studio Tools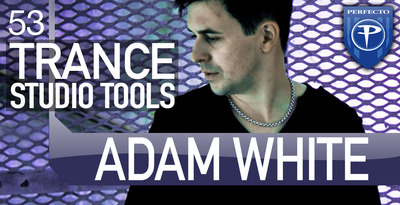 In collaboration with Adam White of Perfecto Records and Loopmasters, this pack is full of well-recorded sounds, melodies, and effects that can help you build a good trance track from the ground up. You will also find loops and midi files.
Contains:
24 Bit Quality
Over 1Gb
80 MIDI Files
40 Bass Loops
70 Drum Loops
64 Music Loops
5 Bass Multi Sampled Instruments
20 Synth Hits
22 Fx Shots
3 Synth Multi Sampled Instruments
135 Drum hits
266 Rex 2 Files
43 Soft Sampler Patches for Kontakt, Halion, Exs24, NNxt and Sfz formats
Learn more and Get Adam White - Trance Studio Tools
34.) John 00 Fleming Presents Variations in Trance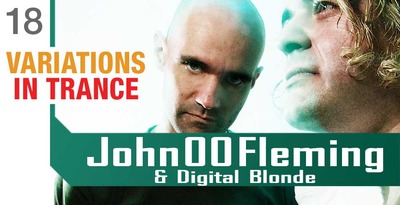 John 00 Fleming is one of the few artists in dance music that has preserved underground respect whilst enjoying commercial success during a career spanning two decades.
Trance and Techno producers would enjoy these packs as it is filled with a great plethora of sounds, textures, and samples presented here which will, without doubt, form the basis for some future dance floor classics.
Contains:
1GB Size
537 Samples
270 Loops
79 patches for EXS. Halion, Kontakt, EXS, SFZ
Ableton Live Pack, Reason Refill and Apple Loops versions are available
76 Drumloops
101 Synth and Pad Loops
60 Bass Loops
24 BASS Hits
57 Individual Drum Samples
73 FX and Atmos Hits
38 Pads and String Hits
107 Synth Hits
Learn more and Get John 00 Fleming Presents Variations in Trance
35.) Trance Drums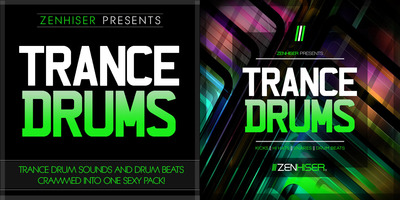 Drums are the foundation across 99% of the music genre, it can either break your sound or make them awesome. Now, Trance Drums presents you a collection of drums, drum beats, kicks, hats, snares, claps, everything you need to either create amazing drum tracks. This sample pack is the pinnacle of trance drum sounds, it's crammed full of kicks that drive and pop, hi-hats that cut the frequencies in your mix perfectly, snares that slap hard and claps that snap.
Contains:
24 Bit Quality
265MB
180 Drum Loops
20 Kick Samples
33 Hi-Hat Samples
30 clap Samples
17 Snare Samples
Learn more and Get Trance Drums
Rock Sample Packs
The below list contains 5 best Rock sample packs...
36.) Cinematic Indie Rock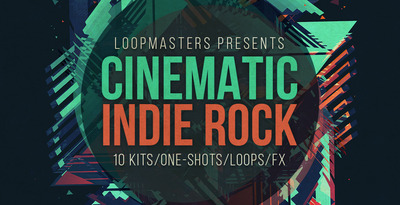 Cinematic Indie Rock by Loopmaster is a prepared collection of live shoegaze Rock featuring real instruments including spaced out guitar riffs, thumping drums, driving bass combined with edgy synths for a cult movie soundtrack inspired by great bands such as Massive Attack, UNKLE, Enigma, Oasis, and Blur.
They are arranged into 10 inspiring song kits featuring Drums, Bass, Guitars, Keys and Synths performing together in an epic film score of live instrumental rock.
Contains:
1.2 Gb
24 bit 44.1kHz
10 Construction Kits
84 Guitar loops
54 Bass Loops
94 Drum loops
24 Piano loops
59 Drum One-Shots
26 Drum fills
14 Pad loops
10 Synth loops
47 Guitar FX
4 Soft Sampler Patches
42 Drum Loop Rex2 Files.
Learn more and Get Cinematic Indie Rock
37.) Epic Metal Guitars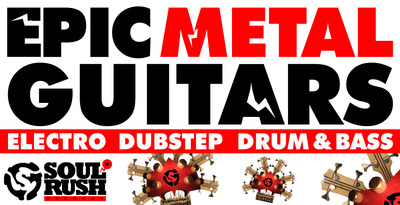 If you are looking at adding edge to your tracks, you can go with Epic Metals Guitar which is filled with a deep driving distortion and melodies will reel in your listeners and give your tunes more body and strength.
The Metal Guitar is performed by guitarist Steve Down whose talents have been trusted live and in the studio by the likes of Joss Stone, KT Tunstall, Sandi Thom, the BBC, Neil Cowley, The British National Theatre and more!
Contains:
24 Bit Quality
224MB
17 128BPM Guitar Loops in A minor
15 140BPM Guitar Loops in A minor
15 174BPM Guitar Loops in A minor
15 128BPM Guitar Loops in F minor
15 140BPM Guitar Loops in F minor
15 174BPM Guitar Loops in F minor
All Loops key and tempo labeled
Learn more and Get Epic Metal Guitars
38.) Raw Power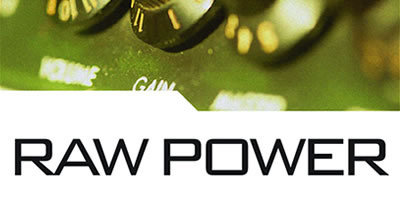 If you are into rock, Indie, Metal, Blues, Goth, Hip Hop or more contemporary music with plenty of added grunge and realism, the Raw Powerpack by Loopmasters is a good addition your sample garage.
It features a six barrelled assault of blistering power and vitriol, from hard-edged beats to the squelchiest analog synths, the nastiest guitars and fuzziest basses to the growl of the B3 Style, Raw Power delivers a sonic avalanche of sound!
Contains:
Over 1500 copyright free rock samples
900 Wav files
750 Rex2 Samples
200 Single hits
22 Patches
BPM Range: 120-145
39.) Slide Guitar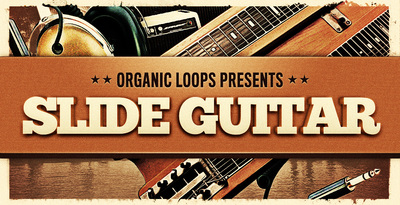 Julian Piper and Organic Loop tie the nut by bringing you a fine collection of iconic guitars riffs, which is recorded at the 24-Bit quality and 100% royalty-free.
Years of dedication have given him the chance to play with some of the greatest names in Blues. While many of Julians friends were emulating the Beatles, his teenage years were spent thrilling to the sounds of Sam 'Lightnin' Hopkins and Muddy Waters. He's since played on two W.C. Handy Award winning albums, and has shared stages with Buddy Guy, Robert Cray And B.B. King! He writes for various publications including the Independent, the Guardian and MOJO magazine – and has appeared on BBC3's 'Blues On The Bayou' series.
Contains:
246 MB
24Bit 44.1KHZ
124 Electric Guitar Loops
39 Acoustic Guitar Loops
163 Rex2 Files
Learn more and Get Slide Guitar

40.) Funk Rock Guitars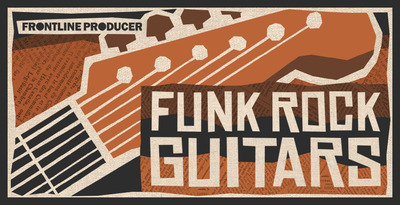 Frontline Producer proudly presents Funk Rock - a brand new Royalty-Free collection of Funked-Up Guitar Riffs, Shreds and Licks encompassing the sound of bands like The Red Hot Chilli Peppers, Saw Doctors and Rage Against The Machine.
If you are into House, Electro, Rock, Hip Hop, Funk, TV and film compositions or if you are looking to add a funk Rock feel to your mixes, Frontline Producers have given you as much flexibility as possible, with 1,2 and 4 bar loops in 4 different tempos.
Contains:
203Mb
24Bit 44.1kHz
90-124BPM
218 Loops
Musical Keys of A, D, E and G Major
218 Rex2 Loops.
Learn more and Get Funk Rock Guitars
Reggae Sample Packs
The below list contains 5 best Reggae sample packs...
41.) Dubmatix Presents Reggae Soundclash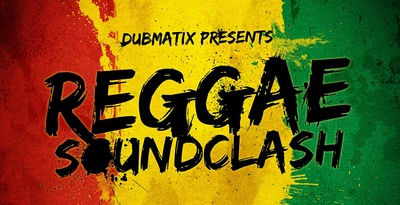 Wagwan guys!
Reggae Soundclash is a collection of Reggae vibes, suitable for producers looking to make new mashups, Dancehall, Dub, Dubstep and to use in Cinematic, Experimental and Ambient Works. If you are into any serious reggae type of music, this collection by Dubmatix would be the right fit, check it out.
Contains:
24Bit Quality
1.58GB
83 Bass Loops
102 Drum Loops
62 Guitar Loops
29 Horn Loops
42 Keys Loops
9 Melodica loops
52 Organ Loops
28 Percussion Loops
30 Piano Loops
38 Synth Loops
14 Organ Hits
17 Drum Fills
56 Drum One-Shots
76 Fx Hits
3 Piano Hits
26 Guitar Hits
5 Synth Hits
58 Soft Sampler Patches For Kontakt, Halion, EXs24, Nnxt, and SFZ formats
Learn more and Get Dubmatix Presents Reggae Soundclash
42.) Dub & Reggae XL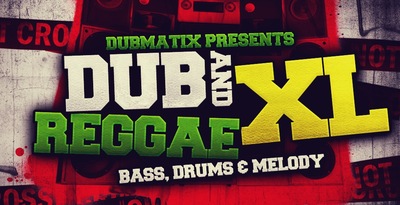 The next Reggae sample packs on our list are Dub and Reggae XL by Dubmatix in collaboration with Loopmasters. You will find seriously Heavyweight Dub and Reggae sample collection that will leave speaker stacks shaking from Menacing Sub Bass and Walls Rocking to the Roots Riddims.
Inspire from the likes of King Tubby, Lee Scratch Perry, Errol Thompson to name but a few Dubmatix love of Roots music is deep and using his multi-talented musical skills, much of the content has been performed and recorded live by Dubmatix himself ensuring maximum authenticity and passion. Enjoy!
Contains:
1.63Gb of
24Bit 44.1Khz
32 Bass Loops
73 Drum Loops
24 Guitar Loops
28 Horn Loops
25 Keys Loops
14 Melodica Loops
31 Organ Loops
53 Percussion Loops
45 Synth Loops
16 Drum Fills
4 Guitar Multi Sampled Instruments
10 Bass Multi Sampled Instruments
55 SFX Shots
77 Drum Hits
359 Rex 2 Files
30 Soft Sampler Patches for Kontakt, Halion, Exs24, Nnxt and Sfz Formats
Learn more and Get Dub & Reggae XL
43.) Essentials 04 - Reggae and Dub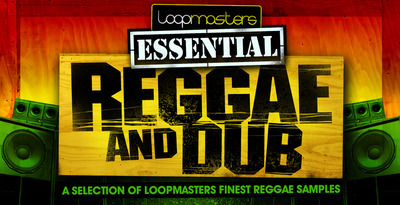 This is a handpicked selection of the hottest loops and samples from our favorite Reggae and Dub sample packs released to date.
Including a superb collection of influential Reggae and Dub samples from Live Dubby samples, through to the latest Electronic Dub styles for the harder styles - "Essential Reggae And Dub" is a must-have collection for producers on a budget looking for a wide range of some of the best Reggae/Dub samples released to date.
Contains:
24Bit Quality
328MB
120 Loops
80 One-Shot Samples
29 Bass Loops
27 Music Loops
42 Drum Loops
4 Vox Loops
2 Bass Hits
17 SFX Shots
34 Drum Hits
13 Instrument stabs
5 Vox Hits
6 Drum Fills
Learn more and Get Essentials 04 - Reggae and Dub
44.) Don Goliath - Reggae & Dub Acapellas Vol.5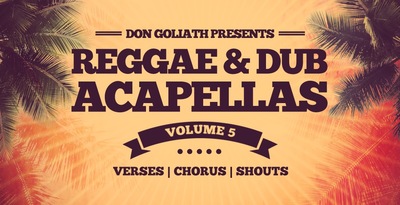 If I am not feeling the vibe f the track I am producing, I love browsing through packs of Acapellas to aid me in the right direction, I may and may not end up using the acapella in the composition though! An example of acapella I have played with is the Reggae and Dub Acapellas by Don Goliath. Volume 5 is still the best I have tried and it features a collection of top Jamaican vocals by true Reggae and Dancehall masters with full song vocal stems ready to mix and drop into your productions.
Vol. 5 comes complete with full vocal stems of artists Jahrooti, ADX, Asante, Lion Tafari and Piracy (The first Female MC in the series) together with chorus sections and harmonies by Don Goliath himself. Recorded at 140 and 184BPM perfect for Reggae Dancehall, Dubstep, Urban or chopping up for Drum and Bass productions.
A little note behind the scene:
Don is a talented singer and producer working in the Dubstep scene with many releases to under his belt from 2007 to the current date and only one of a privileged few Dubstep producers who have had the opportunity to work with the top Jamaican artists. His Silky Vocals have been heard on many tracks and can be heard throughout the chorus sections of this sample collection. To Date Don has worked with singers and Mc's such as Absorb, Rankin Joe, Chuck Fender, Junior Demus and Producers such as 6Blocc, Alien Pimp, Subversive amongst many others.
Contains:
602 MB
24bit long vocal stems
5 tracks
22 Stems and 17 Shouts from Piracy
21 Stems &13 Shouts from Jahrooti
18 Stems & 26 Shouts from ADX
23 Stems & 12 Shouts from Asante
19 Stems & 18 Shouts from Lion Tafari
Learn more and Get Don Goliath - Reggae & Dub Acapellas Vol.5

45.) Irievibrations - Modern Roots Reggae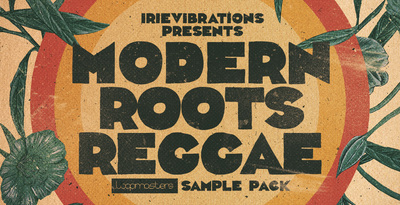 The last reggae sample pack on this list(I might add more if I find some good ones) is Modern Roots Reggae by Irievibration. This is a soulful collection of Dub infused sounds to spark up the sound system and light up the dancehall!
In case you aren't aware, Irievibration Records was founded in 2003 by the two brothers Syrix & Professa; now one of the top Reggae labels worldwide, with over 100 records released! Known for their liquid harmonies and unique character - their productions range from slower Roots riddims, via stomping Bashment to huge Dancehall sounds!
A note from Syrix & Professa:
We curated a sample pack for Loopmasters to give producers that classic Irievibrations Trademark sound at their fingertips. From Live Drums, to skankin' Guitar phrases to stunning roots Piano sounds – our sound is all here!
Contains:
1.59 GB
24Bit 44.1KHZ
50 Drum Fill Loops
38 Keys Loops
36 Percussion Loops
26 Drum Loops
20 Bass Loops
11 Hat Loops
10 Guitar Loops
5 Brass Loops
89 Drum Hits
88 Dub Fx
5 Bass Multis
3 Piano Multis
1 Synth Multi
220 Rex2 Files
28 Soft Sampler Patches
10 Kong
Learn more and Get Irievibrations - Modern Roots Reggae

Drum and Bass Sample Packs
The below list contains 5 best Drum & Bass sample packs...
46.) Lenzman - Deep Soulful Drum & Bass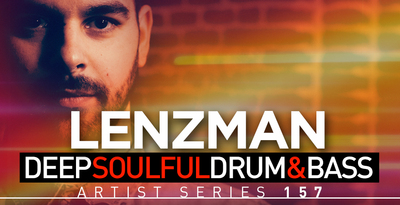 Lenzman Deep Soulful Drum and Bass is a collection of deep and soulful Drum and Bass from a producer of extraordinary talent. Loopmasters are immensely proud to welcome Lenzman to their heralded artist series, and inspiration for your next hit single.
The pack includes dark, brooding basses, orchestral musical elements, crisp percussion, and sharp drum beats. Delivered as Loops, One Hit, and Sampler Patches – you'll also find the perfect balance of material to deliver the essence of Drum and Bass with a soulful, orchestral core. Featuring strings, pads, and atmospheres fused with heavy Reese basslines and incisive percussion – Lenzman delivers an assured collection of truly Deep Soulful Drum and Bass to happen your sound asap.
A note from Lenzman:
What you have here is a collection of samples – pads, bass sounds, chords and breaks – that are solid building blocks for creating deep and soulful Drum & Bass. Made with my own productions in mind there are numerous hits & one shots that can be manipulated for your own purposes, but there are also numerous melodies that can be used as inspiration for your own productions. Enjoy
Contains:
838 MB
24Bit 44.1KHZ
65 Music Loops
52 Drum Loops
36 Bass Loops
18 Perc Loops
111 Drum Hits
45 Bass HIts
35 Synth Stabs
31 Atmospheres
183 Rex2 Files
127 Soft Sampler Patches
10 Kong
Learn more and Get Lenzman - Deep Soulful Drum & Bass

47.) Friction & Icicle - Shogun Audio Drum And Bass Vol. 1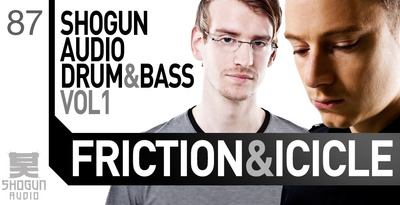 Shogun Audio Drum and Bass is a collection of Drum and Bass samples from two of the leading lights of the current D&B scene, Friction & Icicle. This sample incorporates a vast collection of sounds and samples which are engineered solely with the dance floor in mind, and introduce a palette of inspirational beats, basses and musical loops which will no doubt feature in countless tunes in the coming weeks and months.
If you are into Drum and Bass, Dubstep, Breaks or Electronica and are looking for a fearsome and intelligent selection of Cone Snarling Subs, Tech Synths, Progressive Basses, Crisp One Shot Drums, and Huge FX - this is a collection that you wouldn't want to miss.
Contains:
24Bit Quality
813Mb
35 Bass Loops
40 Drum Loops
8 Bonus Classic Drum Loops
34 Synth Loops
8 Multi Sampled Bass Instruments
30 Bass One Shots
58 SFX Hits
63 Stab Hits
12 Multi Sampled Synth Instruments
277 Drum And Percussion Hits
107 Rex2 Files
71 Soft Sampler Patches For Kontakt, Halion, EXS24, NNXT, and SFZ Formats
Learn more and Get Friction & Icicle - Shogun Audio Drum And Bass Vol. 1

48.) Killer Acapellas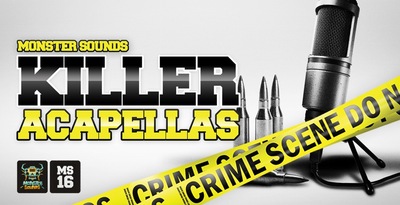 If you are tired of using the same vocals in your library, or you want to add in something to make your tune stand out and take it to the next level, or perhaps you want to build a full vocal-based song from the ground up, not just have a repeated vocal loop all the way through? Then Killer Acapellas is a very good one, and I am highly recommending it, you can use the vocals as a foundation of your harmonies.
The pack is made up of 8 Full song ideas, compromising verse. chorus and in some cases the bridge parts of a song. Extra harmony parts have been added so it is possible to build more progressive layers. In some songs there are alternative takes sung in a different style for more options.
Contains:
24 Bit Quality
1.37 GB
167 Wet/Dry Vocal Stems from 8 Songs including Verse, Bridge, Chorus Sections
Learn more and Get Killer Acapellas
49.) June Miller - Dark Complex Drum & Bass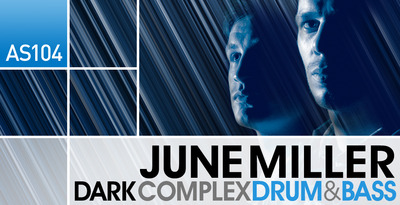 A collection of copyright-free loops and samples. This inspirational sample pack traverses effortlessly from dark and nasty to intelligent with breathtaking cinematic backdrops that tie it all together.
If you are into Drum and Bass Hard and Dirty with dramatic emotional backdrops then June Miller is guaranteed to take your productions to the next level. Taking inspiration from Artists such as Breakage, Spirit, Photek, Ed Rush & Optical, Sabre, Burial and Shackleton the guys have produced one killer pack.
Contains:
24Bit Quality
Full Pack 803Mb
30 Atmos Music Loops
30 Bass Loops
10 Drum Loop Construction Kits
9 Top Loops
15 Atmos Fx
22 Bass Shots
49 Drum Hits
27 Rise FX
25 SFX
108 Rex2 Files
34 Soft Sampler Patches for Kontakt, Halion, Exs24, Nnxt and Sfz Formats
Learn more and Get June Miller - Dark Complex Drum & Bass

50.) Ray Keith Original Drum & Bass vol 1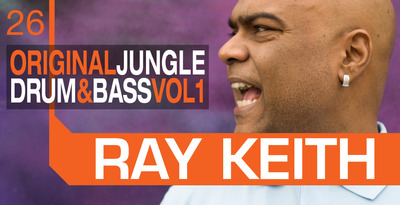 Original Drum & Bass vol 1 features a huge collection of original inspiration from the Dread Recordings studio, featuring Tearing Breaks, Deep and Menacing subs, Rave Style FX and Haunting pads and melodies to inspire the darkest of breakbeats production elite.
If you are into the creation of Tech Step, Liquid, Hardcore, Breakbeat or Dubstep, this collection reflects the history and roots of the scene which Ray helped create and shape, and brings it full tilt into the future with some fantastic inspirational beats and bass lines destined for future dance floor killers.
Contains:
377Mb
16Bit 44.1Khz
313 Wavs
149 Loops
186 Hits
37 Drum Loops
45 Bass Loops
46 Musical Loops
39 Bass Hits
Fx and Vox Hits: 41
Drum Hits 60
Musical Hits 24
65 Ready to play patches for Halion, Reason NNXT, Kontakt, EXS and SFZ Samplers
Apple Loops, Reason Refill, and Ableton Live versions also available.
Learn more and Get Ray Keith Original Drum & Bass vol 1

More Loading...