In this guide, I would show you how to fix the MSoundFactory folder missing part error with a video illustration to help you solve the solution as quickly as possible, so, let's get started.
If you have just installed MSoundFactory from MeldaProduction and you get the following error:
Please specify the MSoundFactory sample path first. Even if you are not using MSoundFactory, some of our plugins still require its resources.
This could be due to you just installing MSoundFactory but haven't specified where you want the MSoundFactory sample to be installed, I would show you both a textual solution and for those that are interested in video, I would also show you how to solve that with a video solution.
To reiterate, I believe this is the error you got: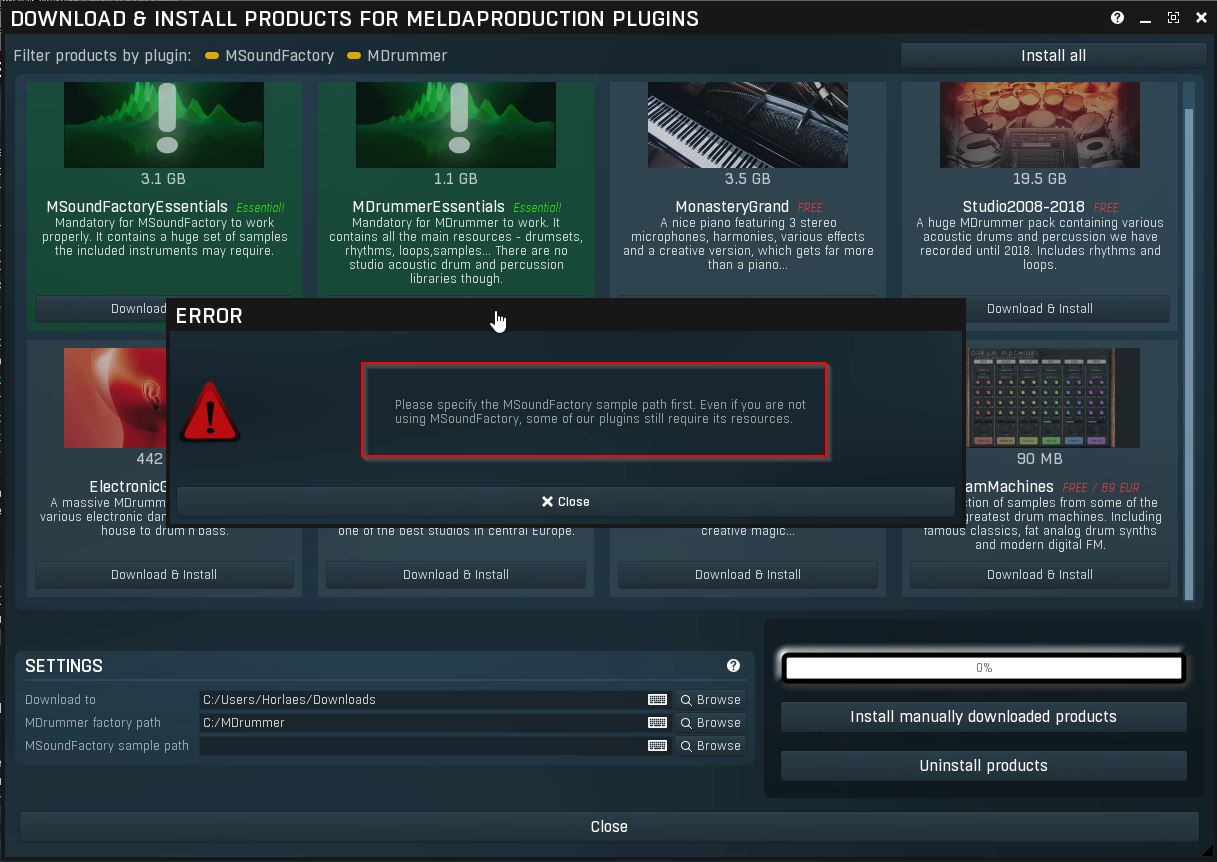 To solve this, you should create a Folder, in my case, I created a folder called MSoundFactory (could be anything) in my external drive, you could use SSD if you have one but not required, having created the folder, just point it to that location, below is how you can create a folder:
Click On Browse, which is located right after the MSoundFactory sample path in the Settings sections
Find the drive you want to create the folder, click to open it, and click Create (located at the bottom of the Select Path dialog), write the name of the folder you want, and click OK.
You are done, use the below video if you still can't solve it, Good luck.