In this tutorial, I will show you how to create multiple patterns in Fl Studio Channel rack.
Creating multiple patterns will allow the separation of sound into different patterns.
Creating multiple patterns makes it easier to rearrange your song, for instance, if you decide to use a drum pattern in an intro before introducing the break or following a particular music genre.
Note: To use this method, you need to understand the genre you're making, i.e A dance track will mostly start with a drum loop in an intro section > followed by the break > the build-up and the drop.
If you understand how your preferred choice of genre works and lack the understanding of applying it to your daw, follow this guide along.
I'll be using Fl Studio for this guide, open Fl Studio and let's get started.
I have loaded my channel racks with this pattern, I will name this pattern drum loop 1.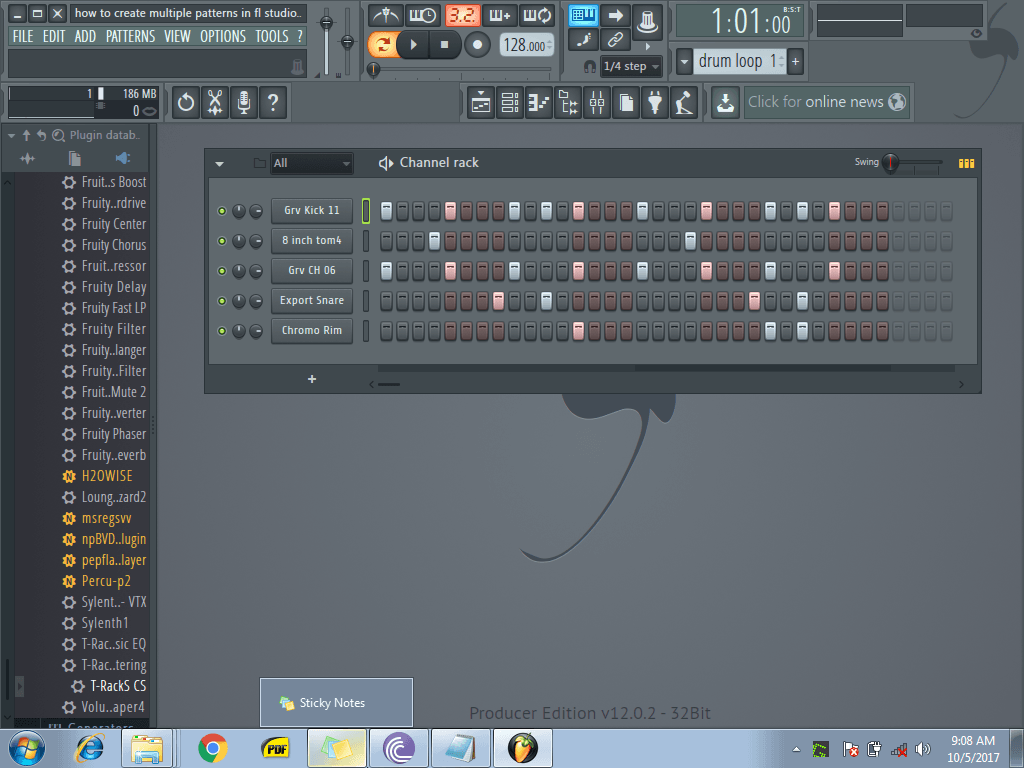 It sounds like this:
To rename a pattern goto the pattern menu and right-click, scroll down and select rename/color or just simply press F2 on your keyboard.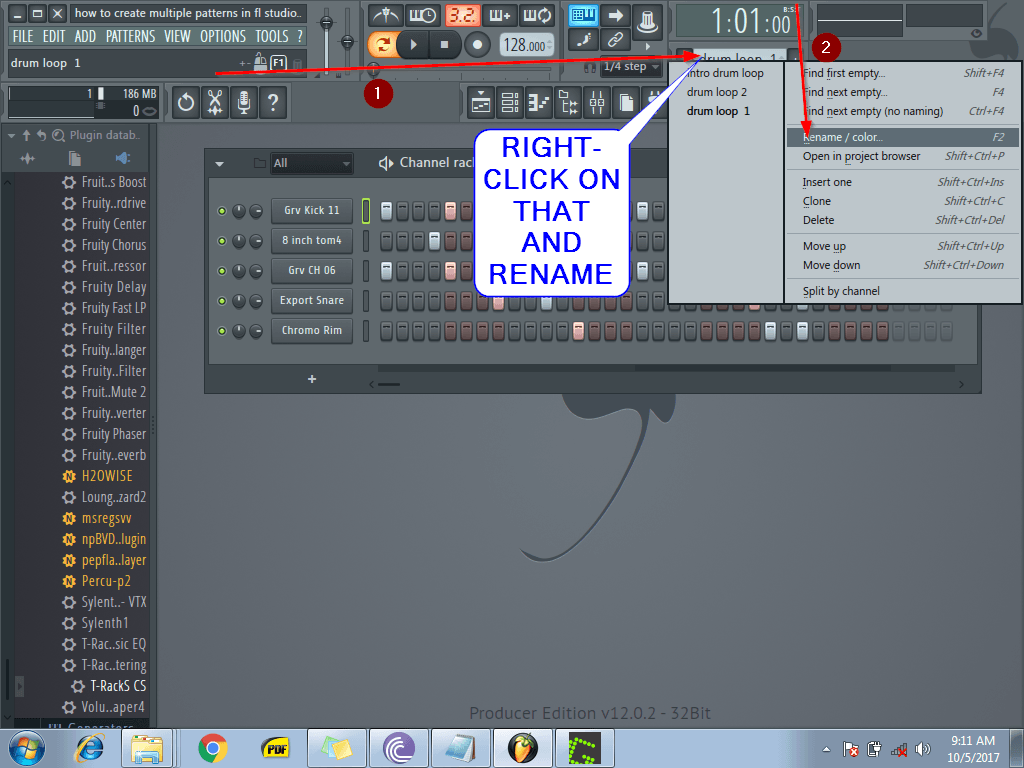 It is time we create more pattern, move your mouse to the pattern menu, select the ­Plus option, an option will automatically pop up, telling you to rename your second pattern.
I will be calling mine drum loop 2, I wanna add another groove to this pattern.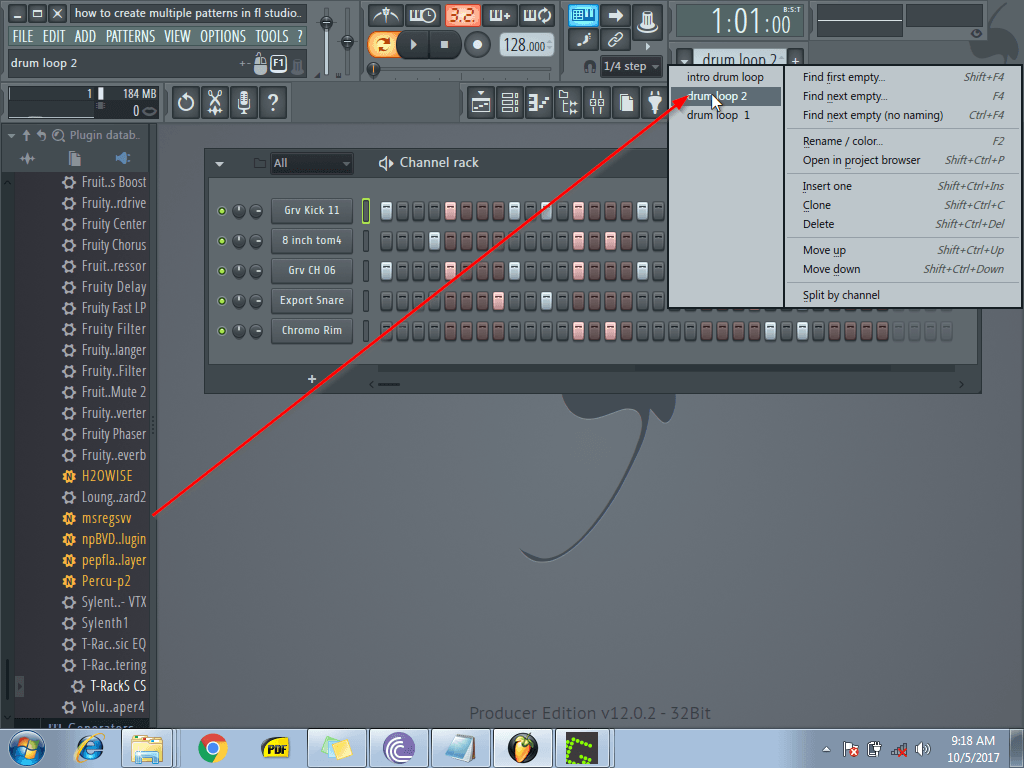 You might wanna copy the first pattern to the second pattern, it would look disgusting doing this manually, simply go to the pattern menu and right-click, scroll and select clone, the clone option would give you another copy of the first pattern, follow the above option to rename the pattern, I will call mine drum loop 2.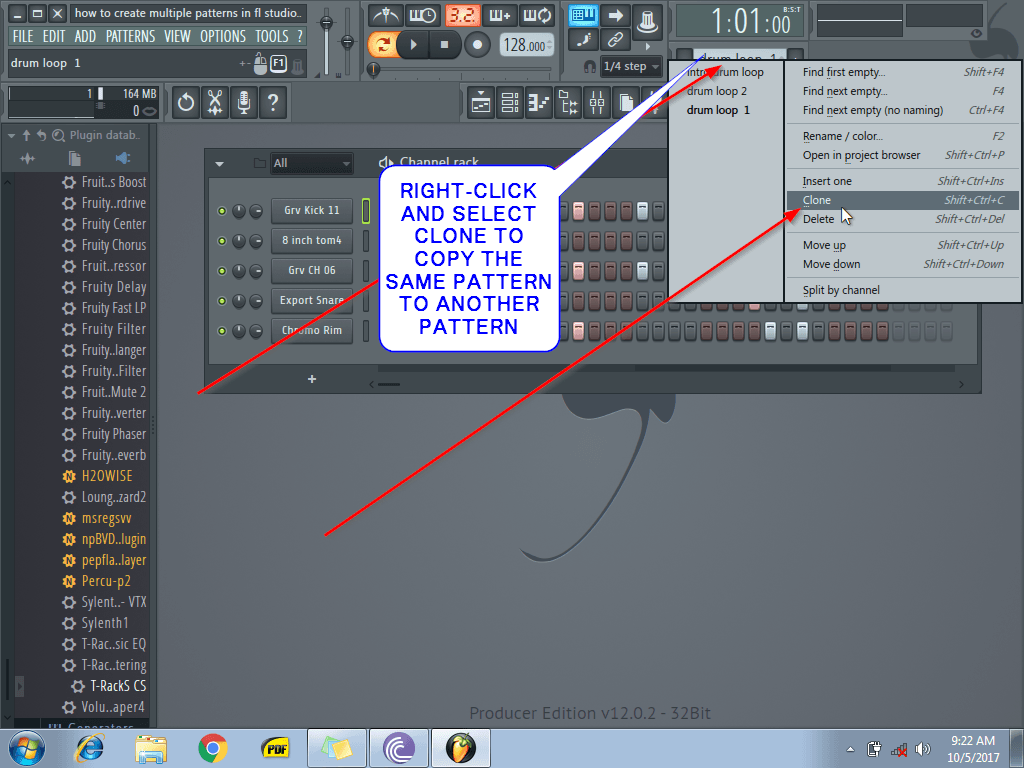 Tip: In most cases, you do not need to create a new pattern, cloning pattern is a better option.
I tweaked my drum loop 2 for more groove and this is how it sounds:
You can see it sounds different, in the next part of this article, I will show you how to arrange the pattern in the playlist.
Have a nice time creating music.