After a lot of research on finding the best and real Piano VSTs, I finally came up with a few ones that will sound at least similar to regular acoustic piano instruments. If you want to skip straight to the best free and paid Piano VSTs, just skip this section.
If you want to learn more about the fact and how to go about selecting the right one, I urge you to continue reading or use the table of content to jump around
How Sounds Are Generated From a Virtual Piano Instruments
There are two ways of actually generating sounds from Virtual Instruments; Either by Sampling or Synthesizing. Without any further ado, let me explain the two terms so that you would be able to differentiate how sounds are generated from Virtual Instruments.
Sampling
This is where a real piano sound of the instruments is recorded or sampled into a waveform and also plays back the waveform the way it was recorded.
A recorded piano sample won't just sound the way you expected unless you have more variation of the real piano sound recorded.
The piano manufacturer sample the entire note on the keyboard for a different level of Velocity qualities of attack and more advanced effects to get a similar tone to the real piano instrument.
I want you to understand the fact that the acoustic piano is difficult to emulate and no Virtual instrument manufacturer would want to waste time and effort of getting it to sound exactly the way it would sound on a real piano instrument.
It would take extensive time, broad research, and lots of money to actually get it right.!
Well, it will sound right if you pay attention to note velocities. I have seen a lot of producers that make these silly mistakes, think of a real piano, the probability of playing two notes with the same velocity is very low.
The way you avoid computerized sounds is either using a Midi keyboard or adjusting the velocities directly from your DAW piano roll to give a human(realistic) feel to the sound (e.g. melody, chords, etc.).
Note: You don't have to use the MIDI Keyboard, play around with the velocities to achieve realistic playing.
A computer program can modify itself, but it cannot violate its instructions — it can at best change some parts of itself by *obeying* its guidelines.
Douglas Hofstadter, Gödel, Escher, Bach: An Eternal Golden Braid

https://www.goodreads.com/quotes/tag/computer



Synthesis
Check out this article for a broader insight into a Subtractive Synthesizer.
This type generates a waveform (Sine, saw, Square wave, etc.) and combines them, and then routes to the filter section for subtraction and addition of frequency and other effects to result in a distinct waveform that represents the sound that you are imitating. E.g. a piano sound, flute, lead, etc.
Which One Should I Choose?
If you are a classically trained pianist, then perhaps you can go for a specific model you are used to. For example, if you love Concert Grand Piano, then you should check out different types of Concert Grand Piano VST, although the model and sounds may differ.
If you are a regular guy that doesn't want to be stuck with the actual model that was recorded, then a synthesizer would be a great fit for you, but that does not mean you can switch to your choice.
That said, there is no wrong and right way on the Piano VSTs you choose. I hope you clearly understand the difference between sampling-based Piano and Synthesis, check out the best free and paid ones below.
Note: This list contains both the free and paid Piano VST, I carefully researched the best ones, and I can't guarantee the one that would soothe your experience or playing style, in my opinion, they are all great-sounding Piano VSTs, go check 'em out!
Free Piano VST
1) Creepy Piano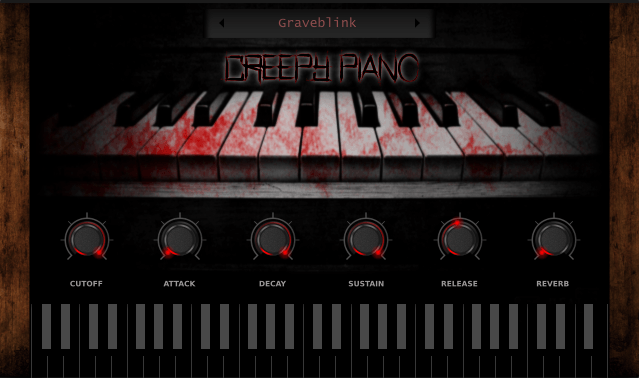 This free multi-sampled piano is designed by electroniksoundlab. Creepy Piano contains 22 highly designed presets. Features of Creepy Piano are as follows:
Supports Windows and Mac OSX
Include Lp filter for frequency control (low-pass)
ASDR for further tweaking
Reverb
Compatible with 64 and 32 bit
Multi-Sampled WAV 24bit
100% Royalty free
Updated to V1..1.0
2)MDA Piano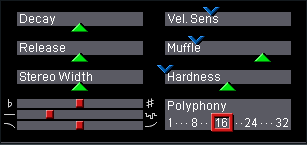 MDA PIANO is a free low CPU intensive VST piano by Smartelectronix It has a simple and effective piano module, which supports super-useful features like Decay, Release, Stereo width for pan positioning, gentle low-pass filter with the control of muffle parameter,s and more. Highlights of the MDA PIANO are as follows:
Option for changing the decay and release time
Stereo width control
Tuning: Controls for overall tuning amount
Velocity sensitivity
Muffle - Low-pass filter
Polyphony - Supports up to 32 voices.
3) Glue Reeds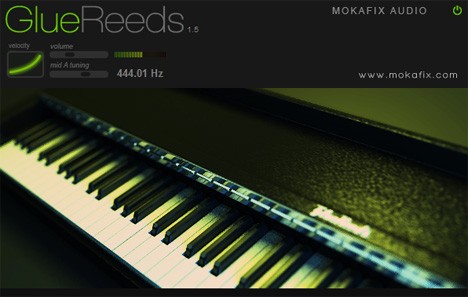 A lightweight virtual electronic piano instrument by Mokafix Audio. Glue Reed is based on the Pianet mechanism concept-playing feel of a Pianet comes when the steel reeds are activated until they reach their point of release.
Features:
Velocity curve control
Control of sustained decay
Realistic Dynamic Response (RDR)
4) Balthor Grand

Balthor peaks at no 17 in KVR Audio Developer Challenge in 2006, though this is long ago seriously, it is free and handy. Try the lightweight piano and feel it yourself.
Download Balthor Grand Piano VST
5) Cv Piano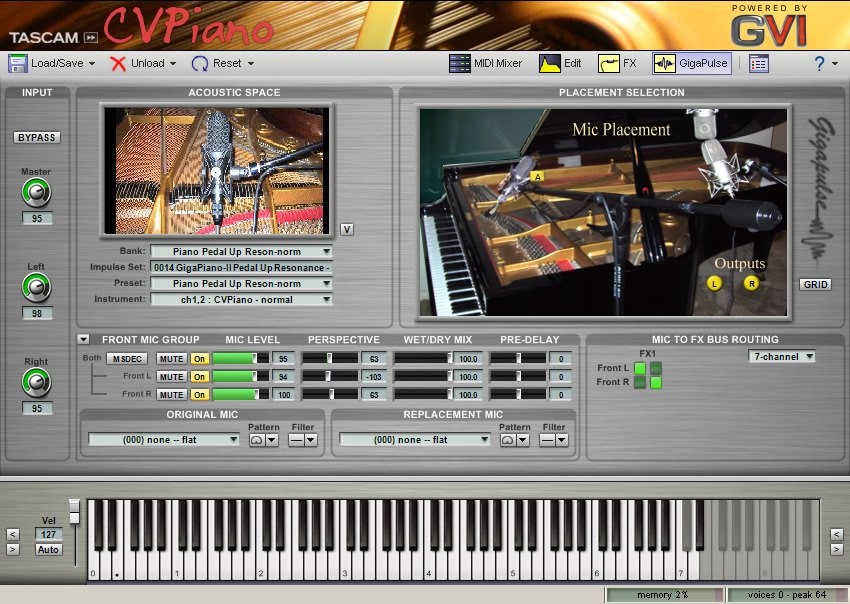 Continuous Velocity (CV) Piano is a free GVI-based instrument, it is based on a spectral morphing that continuously produces a spectral variation by processing only a single baseline sample velocity.
This beautiful piano features realistic dynamic expression and uses lower memory consumption, yet with greater playability and realistic sound.
6) VS Upright1

Versilstudio(VS) Upright Piano is a lightweight piano sampled from an Upright Piano.
VS Upright1 is a lightweight Piano that is designed primarily with a bright, clear tone and also a soft side in mind.
It may also be utilized as an overall Lightweight Upright Piano, the distinctively designed Piano features.
3 Velocity layers
Full decays of up to 30 seconds recorded.
Download VS Upright1 Piano VST
7) DSK Akoustik Keys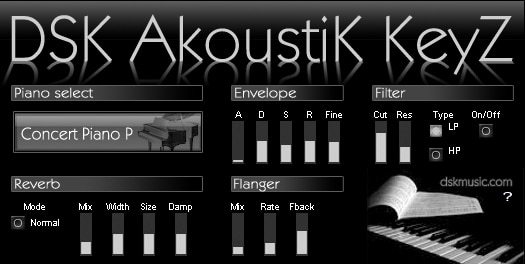 A free lightweight piano that features a Grand piano, Concert piano P, and Concert Piano F. Interesting! It also supports some handy features, which are as follows:
Velocity response
Amp. envelope and micro-detuner
HP/LP Filter
2 Fx (reverb & flanger)
8) 4front Piano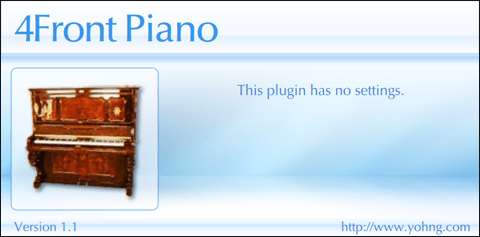 4front Piano has been one of the best free pianos I have ever laid my hands on, the reason why I love this piano is that it has no setting, yet it reproduces a timbre of an upright home piano.
This instrument utilized a small amount of memory and CPU usage and was found useful by many users and software developers as a plug&play piano module, which does not require any configuration or adjustment.
9) City Piano

City Piano is a Baldwin baby grand piano sampled upon 4 velocity layers.
10) DPiano-A

This is an acoustic piano that has a simple and easy-to-use interface.
11) Skeratt London Piano

A free easy to use sampled upright piano
Download Skerratt-London Piano VST
12) Iowa Piano

A sampled piano based on the free samples from the University of Iowa. Simple UI and 3 velocity layers.
Paid Piano VST
13) The Grandeur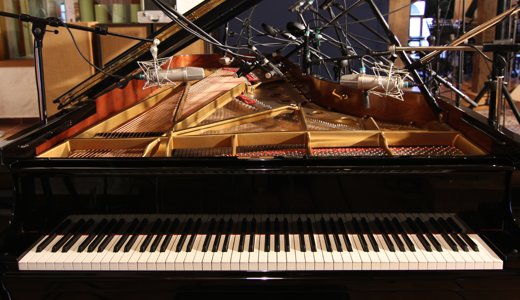 Grandeur is a Kontakt-based piano inspired by a Concert Grand Piano. This pleasing and great Kontakt library Piano brings a beloved Concert grand to life in a clear, bright, and soothing way.
This Piano was made and sampled into Kontakt with variation and velocity in mind giving the user Control levels of pedals, damper, string, and hammer sounds.
The distinctively designed Piano features supply over 2,500 individual samples and 18 velocity zones allowing each note to come through with stunning realism.
Specification
The Grandeur Works with Kontakt Player 5 and higher, as well as Kontakt Full version 5 and higher.
Product Type: Komplete Instrument
Contains
5.26GB (Over 2, 500 individual samples)
13.7GB of uncompressed WAV Audio
18 Velocity zones
Price: $99
14) Una Corda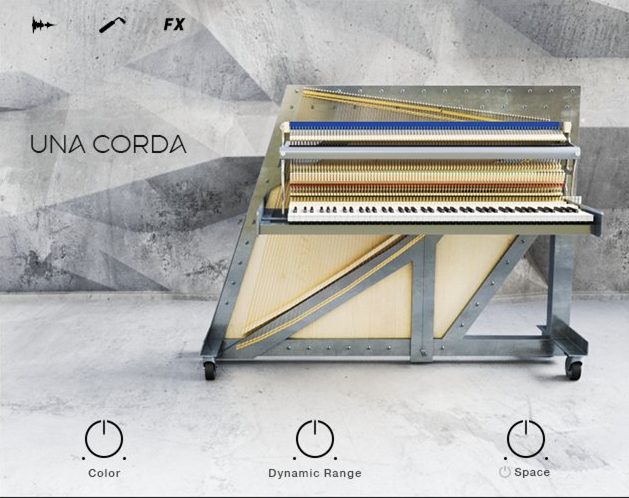 A one-string per key contemporary piano by David Klavins in collaboration with composer Nils Frahm. This piano is useful for soundtrack scoring, electronic music, pop or jazz, and many more.
Una Corda features an easy-to-use interface that gives the user full control of the instrument parameters, selecting from three different sound banks that make a gentle tone with reduced attack noise, creating a crispy and smooth top-notch sound.
Specification
Una Corda Works with Kontakt Player 5 and higher, as well as Kontakt Full version 5 and higher.
Product Type: Komplete Instrument
Contains
10GB
100 Snapshots, 3 NKIs
Price: $149.00
15) Soundiron Emotional Piano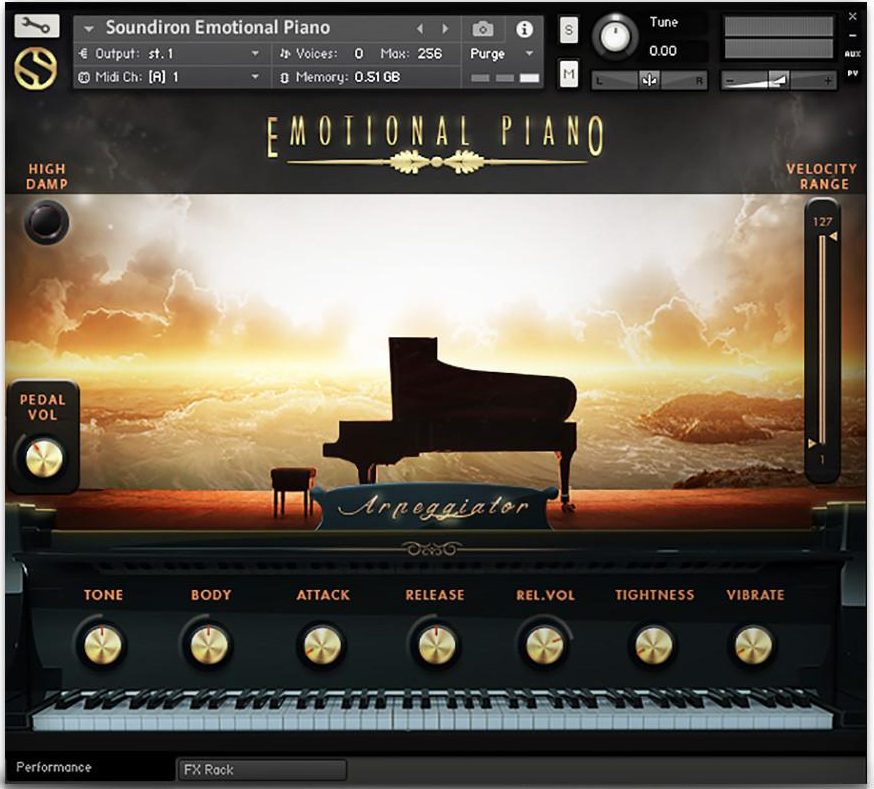 This is a legendary grand piano based on Walnut-Bodied Kawai Grand Piano for its crispiness. Rich and resonant tone. It can be used by upcoming and professional music producers for scoring, symphonic orchestration, and songwriting.
What I love about Soundiron Emotional Piano is the powerful user interface that gives you complete control over your sound, and a module for you to shape your sound.
Also, a robust Snapshot preset is included for common use cases and also provides almost endless creative processes.
Specification
The Grandeur Works with Kontakt Player 5.5.2 and higher, as well as Kontakt Full version 5 and higher.
Product Type: Komplete Instrument
Contains
2.56GB (100 Snapshots)
3 nki Kontakt instrument presets
24-bit / 44.1kHz lossless NCW format samples
Price: $149.00
Buy Soundiron Emotional Piano Here
16) Ravenscroft 275 VI Labs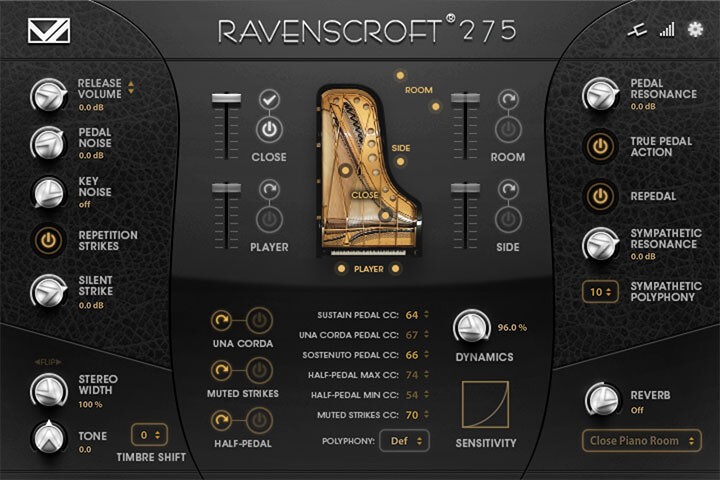 Ravenscroft is a unique concert grand piano, that supplies over 17,000 samples and 4 discrete microphones, controlled from an easy-to-use UI.
It features a complete pedal control that is responsive and also gives almost accurate control of the pedal and also allows you to sweeten the tonal colors with Una Corda or soft pedals.
Price: $199.00
Buy Ravenscroft 275 VI Labs Here
17) Spectrasonics Omnisphere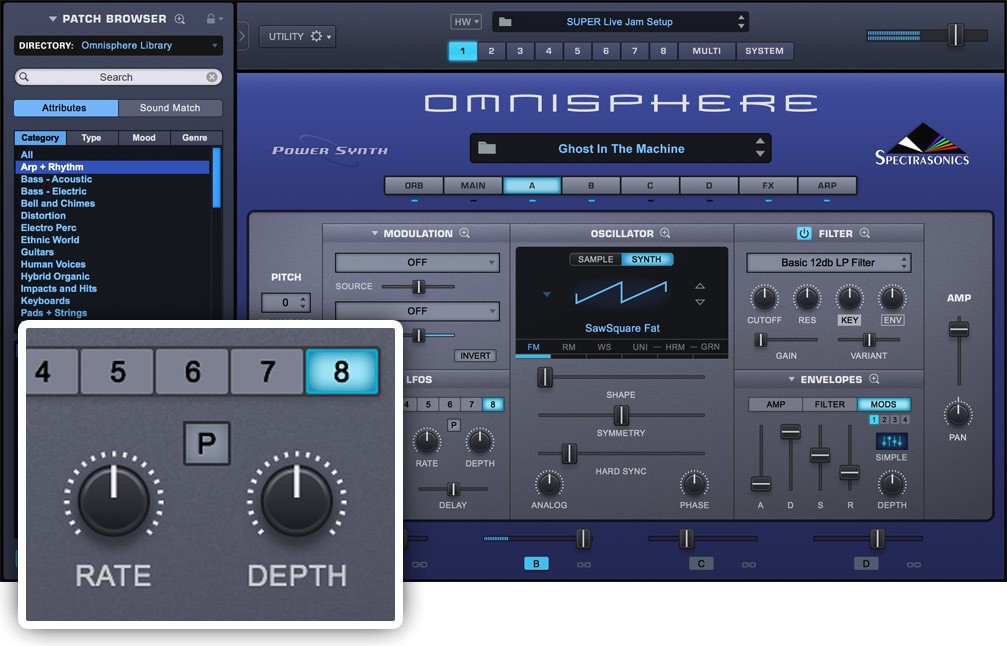 An award-winning VST plugin is the first software synthesizer that would ever offer a feature from a hardware synthesizer.
Do you worry about using a hardware synth or hardware synth feature? Worry no more, as Omnisphere transforms over 30 well-known Hardware synths into an extensive hands-on controller.
Omnisphere distinctively supplies over 14,000 sounds and also includes over 1,000 new patches to its ever-growing "Hardware Library," this new presets are created by Eric Persing and Spectrasonics Sound Development team.
Also, omnisphere allows you to use your audio file as a sound source.
Features
Over 500 DSP Wavetables
Four Layers per patch!
New State Variable Filters
8 LFOs, 12 ENVs, 34 Filter Types per part
Powerful New Granular Synthesis
Full FX Modulation
Doubled Mod Matrix
Standalone Application!
New Live Mode interface for touch screens
Enhanced Orb with Attractor mode
Price: $499.00
Buy Spectrasonics Omnisphere Here
18) Synthology Ivory II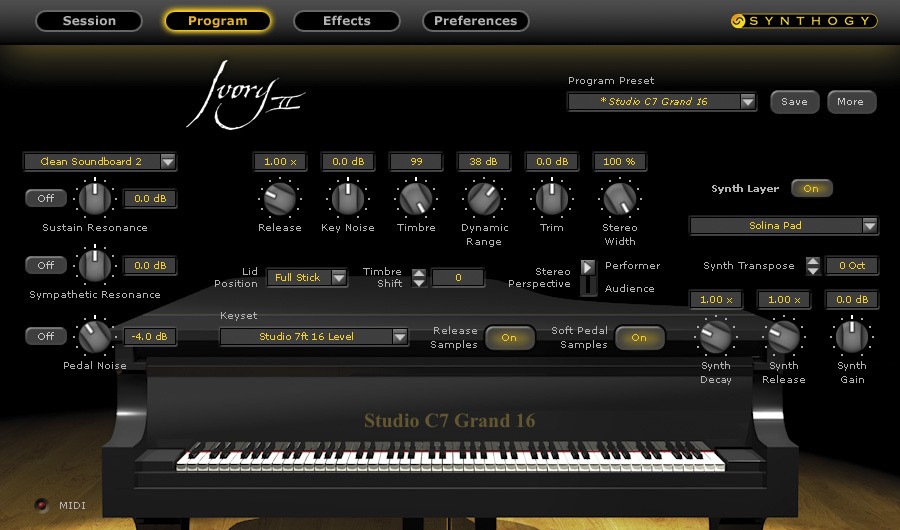 Combines the world-class piano samples into a custom and easy-to-use interface. What I love about Synthology is that it has a collection of the world's best grand piano, and also features an exceedingly distinctive and expanded sound library with double the velocity layer, making the creative process a lot easier.
Much effort has been taken in the making of Ivory II which includes expanded velocity levels (up to 18 per piano), additional soft pedal samples, and more release samples.
Price: $299.00
19) TruePiano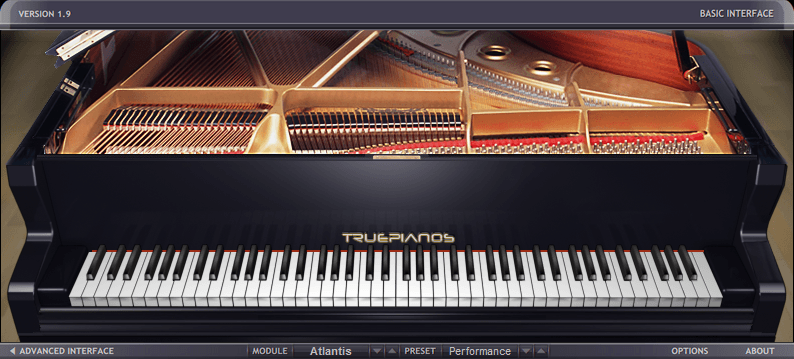 Trupiano is an easy-to-use Virtual instrument that is designed with an intuitive control that matches your playing style.
I find it hard to explain to friends why I love TruePiano. It has this crispy color that blows my mind, you will only understand what I meant if you test this great VST Piano.
The complete version currently contains five piano modules with advanced settings, that would make your music process faster.
Price: $129.00
20) Cinesamples Piano in Blue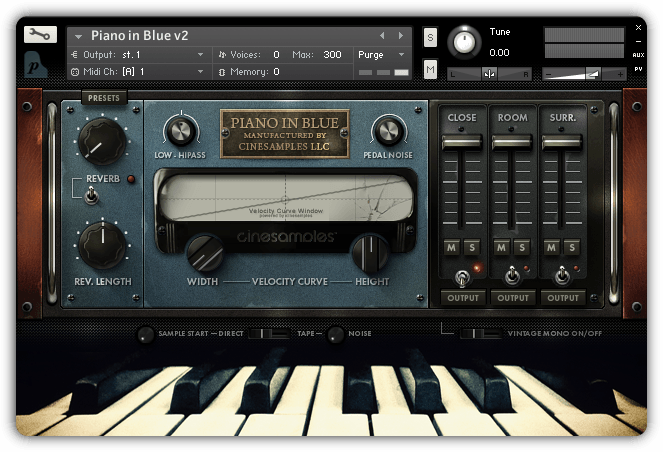 Piano in Blue was inspired by Steinway Model D Concert Grand which used to live in the Columbia Records 30th Street Studios. This particular piano has played a critical and significant role in two albums, which are:
Glenn Gould "Goldberg Variations," one of the best collections of all time and
Miles Davis' "Kind of Blue" forever altered the music.
Piano In Blue features:
1949 Steinway D via Neve 8078 Console
8 Velocity Layers Sampled Chromatically
Over 9300 samples
3 Microphone Positions
Close/Vintage – 2x Neumann M49 near the lid
Mid – 2x B&K 4007 at the tail of the piano
Far – 2x Sennheiser MKH20′s in the hall
2 Processing Paths (Tape; Direct in)
Price: $99.00
21) Pianoteq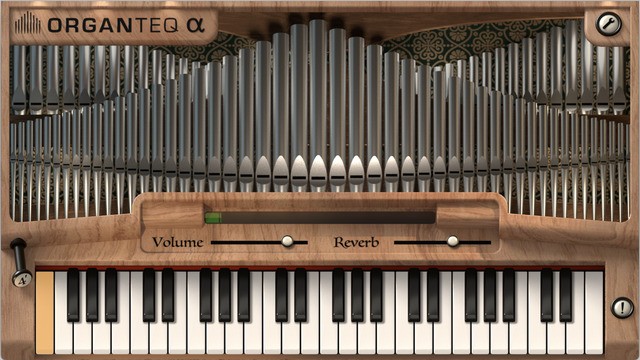 An award-winning Piano VST that can be used in both standalone modes and as an instrument plug-in in VST/AAX and also AU hosts.
What makes Pianoteq one of the best Piano Vst is that the instrument sounds realistic and can simulate the playability of the advanced behavior of real acoustic instruments. Pianoteq was able to maintain the size of the product which other virtual instruments find challenging.
If you have been daunted to find better realistic piano sounds, then I will suggest you opt in for Pianoteq, you won't be disappointed.
Features of Pianoteq
Physically modeled VST piano
Real-time sound generation
Full dynamics - no velocity switching
Play and sound just like the real piano
Unique tuning, voicing, and design adjustments
Mic position, up to 5 mics
Multi-channel, up to 5 channels
Piano factory - easily create your piano
Many effects + a convolution reverb
Advanced preset and parameter manager
Unlimited perspectives
64-bit versions available
Fast loading - less than 50 MB in size. Crazy!
Learn More and Buy Pianoteq Here
22) Addictive Keys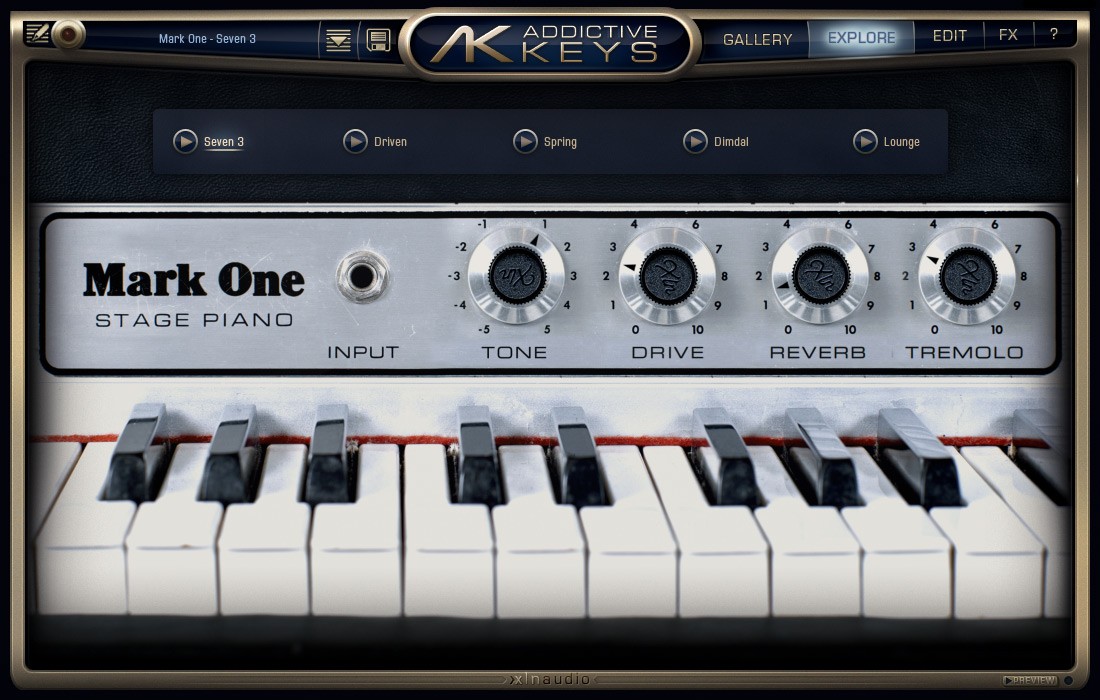 The world's most inspiring and one-of-a-kind Piano Virtual instrument which can be used for songwriting, producing, and music production as a whole. Addictive Keys ships with tons of unique and inspiring presets.
If you find it challenging to design new sounds, then use presets, so you don't lose the vibes otherwise, the powerful sound design engine gives you a high capability and control over each instrument.
System Requirements
Mac
OS X/macOS 10.7 or later (32/64 bit)
2 GB RAM (4 GB recommended)
Internet connection (during installation only)
Windows
Windows 7, 8, 10 (32/64 bit)
2 GB RAM (4 GB recommended)
Internet connection (during installation only)
Formats
VST, AU, AAX (32/64 bit)
Standalone Application
Supports VST, AU, and AAX
Learn More and Buy Addictive Keys Here
23) The Giant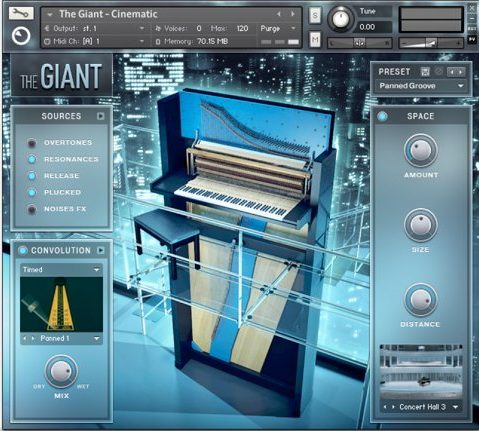 A Kontakt Piano Library that was sampled from the Klavins Piano Model 370i. A sample-based Upright Piano that delivers an unseen and unheard library of great Piano samples.
Meet your favorite Piano buddy, and let it capture your style of playing, it also has detailed control options, and a dark, 'alter-ego' that is ideal for cinematic use. The most exciting thing about this Library is that you can easily modify the sounds to fit your production with over 40 meticulously tweaked presets that aids as a starter.
These unique sounds can be easily enhanced with detailed control options and a dedicated FX convolution engine with over 100 unique piano effects.
Specification
The Grandeur Works with Kontakt Player 5 and higher, as well as Kontakt Full version 5 and higher.
Contains
100 special piano effect impulse responses.
40 meticulously-tweaked presets
Price: $99.00
24) Cinematic Studio Piano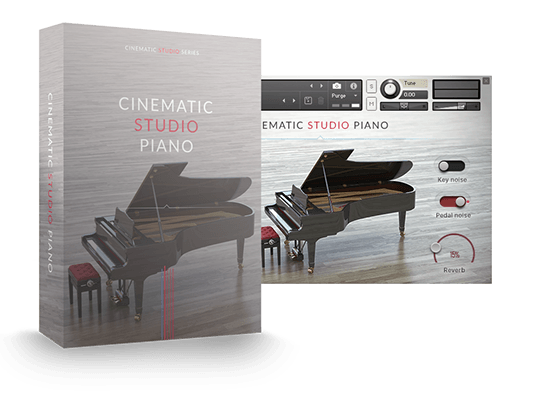 A warm and realistic sound; sampled from Yamaha C7 Grand Piano. Cinematic Piano is recorded with care and features high-quality reverb and different microphone positions. An intuitive interface and realistic sound that would match your playing style.
Price: $69.00
Buy Cinematic Studio Piano Here
25) Alicia's Keys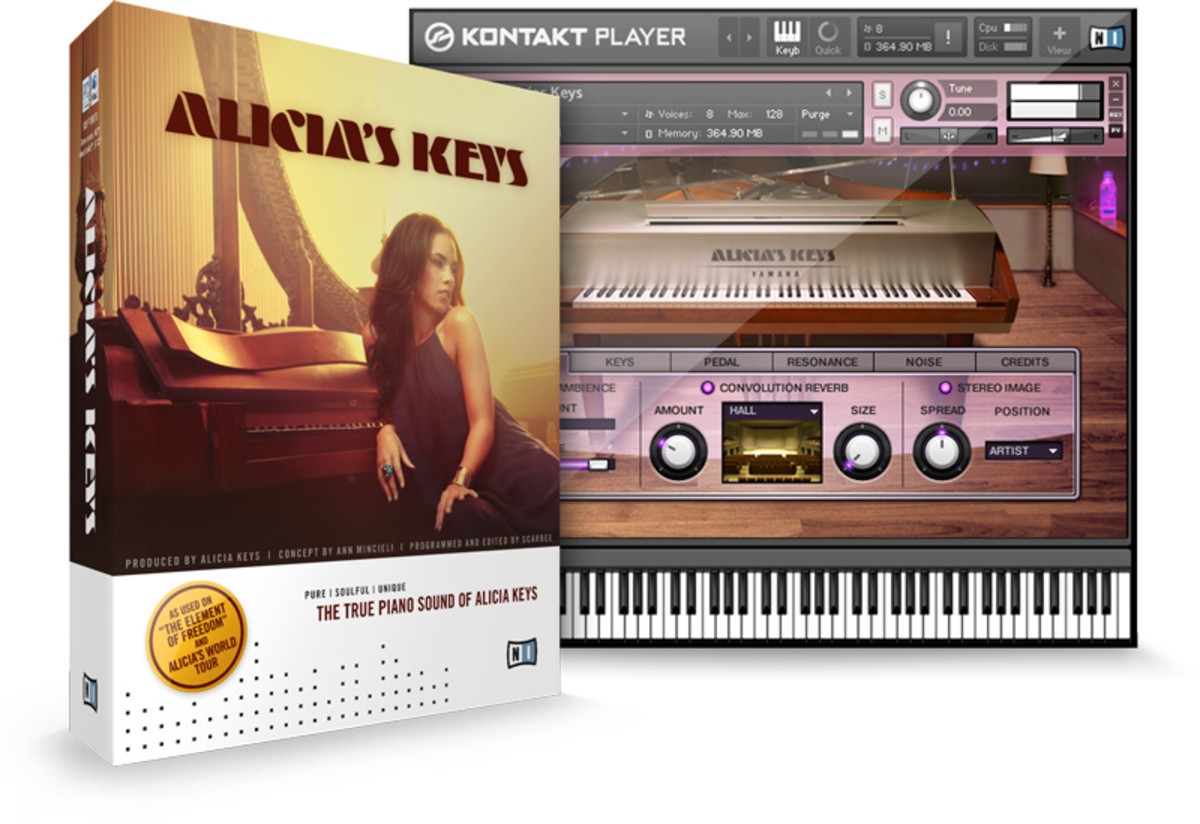 The legendary superstar "Alicia Keys" in collaboration with Sample expert "Thomas Skarbye" (which is better known as scarbee) has created an award-winning Virtual Piano that comes from Alicia's Keys very own Yamaha­™ C3 Neo Grand Piano.
This is a unique soulful sound that has become one of the best Kontakt Library instruments in the world. Alicia Keys was sampled from her playing, recorded, and supervised by her trusted engineer, "Ann Mincieli", in her very own music studio.
Specification
Alicia's Keys Library works with Kontakt Player 5 and higher, as well as Kontakt Full version 5 and higher.
Product Type: Komplete Instrument
Contains
6.9GB (Over 3, 000 individual samples)
17GB of uncompressed WAV Audio
12 Velocity Layer
Price: $99.00
Buy here: Native Instrument [Alicia's Keys Kontakt Library]
26) Keyscape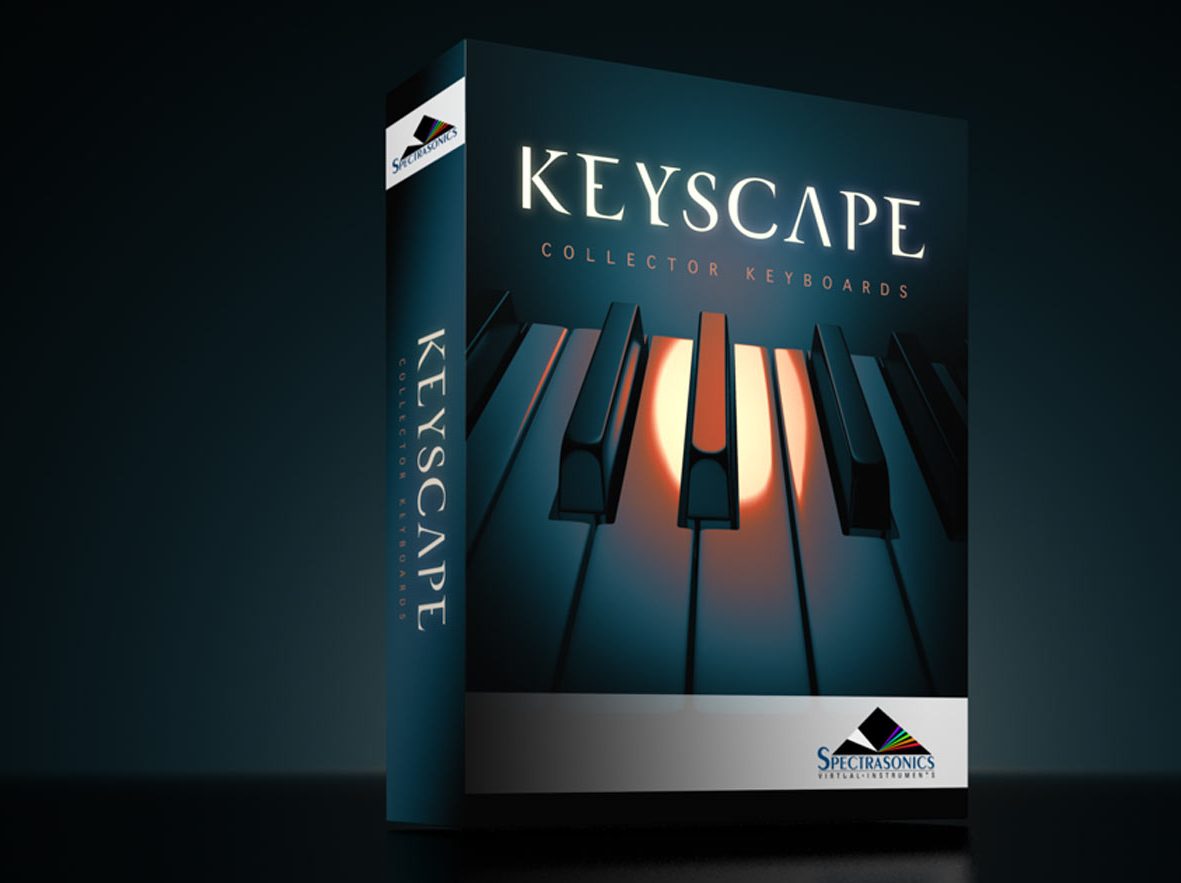 A remarkable Virtual instrument that combines the worlds leading Keyboard from the "holy grail" piano to top-notch keyboards you didn't even know existed. This is a dream come true for a musician, writers, and music producers who are ready to take it to the next level
Keyscape was deeply multi-sampled by the renowned Spectrasonics Sound Development Team, it distinctively supplies over 1,200 new patches to its ever-growing "Sound Library."
Technical Specification
Integrates with Omnisphere 2
36 Instrument Models and Hybrid "Duo" Patches
Gigantic Library of sounds
Mechanical Noise, Pedal Noise, and Release Noise behavior modeling
Patches feature authentic circuit-modeled amplifiers and effects
Available as Download (77 GB) or Boxed USB Drives Edition
Optional "Lite" installation (30 GB) for stage use.
System Requirements
2.4 GHz Intel dual-core processor or higher (i7 recommended)
8GB RAM minimum
Solid State Drive recommended
80 GB of free hard drive space (30 GB for lite install)
Mac Users:
OS X 10.10 Yosemite or higher
AU, VST 2.4, or AAX-capable host software
64-bit host
Windows Users:
Microsoft Windows 7 or higher
VST 2.4 or AAX-capable host software
64-bit host
Learn More and Buy Keyscape Here
27) Eighty-Eight Ensemble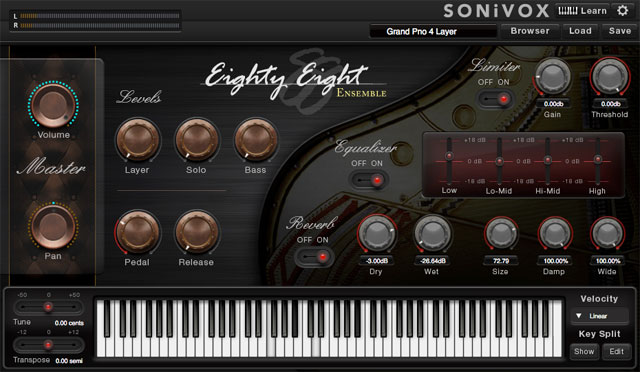 It has not been easy for Virtual Instrument developers to achieve a perfect realistic Virtual Piano Instrument. Eighty Eight Ensemble is an almost perfect recreation of the Steinway 9-foot CD 327 Grand Piano.
This meticulously sampled Virtual Instrument provides an opportunity for a pianist, music makers, producers, and songwriters to integrate their playing style into Eighty Eight Ensemble.
What I like about this product is the MIDI Learn Mode. - easily integrate Eight Eight Ensemble MIDI mapping system with your favorite MIDI hardware controller.
Features
Deeply and expertly sampled
16 velocity levels per note; over 1500 samples
52 Solo Piano presets
35 Combination patches with layered pad sounds
16 Key Split Combis with bass/and or solo instruments
Pedal and Release element controls
Adjustable Limiter
4-band EQ
Variable Reverb
7 Velocity curves
MIDI Learn controller mapping
Integrated Patch Browser stores by attribute
32- and 64-bit VST and AU support; RTAS and AAX Support
System Requirements
Windows
2GB, 4GB, or more Recommended
25 Gigabytes of free hard drive space (Download and Installation only)
A VST, RTAS (Pro Tools 10), or AAX (Pro Tools 11) compatible host application
Internet Access (For Download and Authorization only)
MAC
OS X Version 10.8.5-10.10
Core 2 Duo Processor or later; Core i5 or i7 Recommended
2GB, 4GB RAM, or more Recommended
25 Gigabytes of free hard drive space (Download and Installation)
A VST, AU, RTAS (Pro Tools 10), or AAX (Pro Tools 11) compatible host application
Internet Access (For Download and Authorization only)
Price: $69.99
Buy Eighty Eight Ensemble Here
Any suggestion on the Piano VSTs listed above? drop your messages below and let's have discussions on what you think about this list, don't forget to share this!
Thanks