I have reviewed a handful of gate plugins on this website, from SSi Pro Analogue Modelled Gate to Gatey Watey to FabFilter Pro-G, and the like. While they are all good gate plugins, they aren't specifically made for drums, which is where Oxford Drum Gate comes in.
It is a flexible drum gate plugin that solves drum issues swiftly, while also maintaining audio fidelity. It features intelligent drum-hit detection. First, the Plug-In detects them all with tailor-made transient detection. Then, you simply decide which ones to keep.
Let's Get to Know More About Its Features...
Detection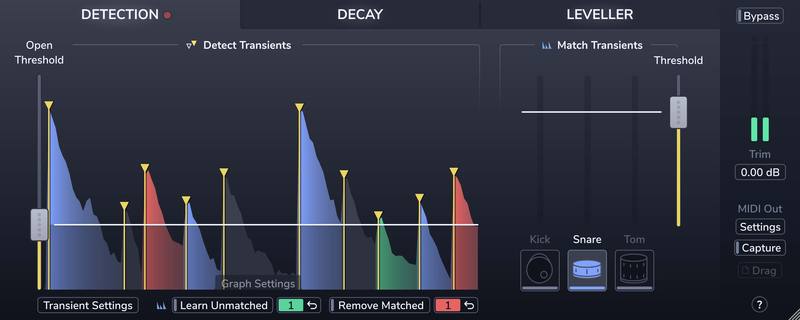 This is the first drum gate plugin I have ever seen that features a detection tool, and the good thing is it does its thing pretty well, for example, if you want to clean up your Kick drum, you simply select the Kick, and it does its thing with a breeze.
Decay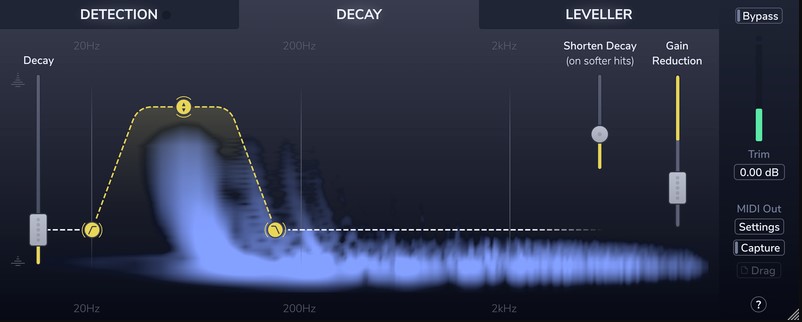 Oxford Drum gate also features a Decay, which helps to further clean up your sound, say you want to keep the natural ring of toms, you can use the decay section to quickly focus on the resonance of the tom, in real-time, according to the velocity of each detected hit.
Leveller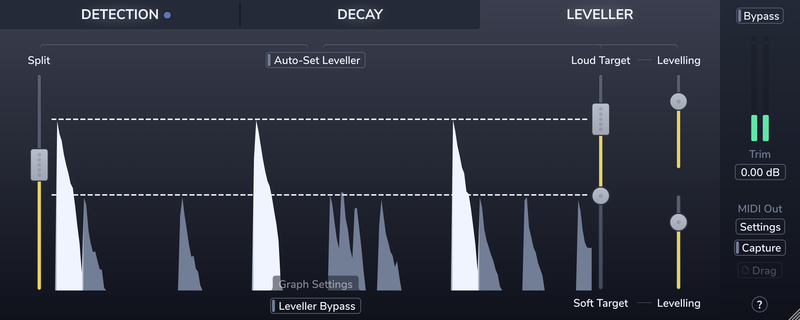 The leveller acts as a compression, but in this case, you are controlling the levels manually. This section can be used to improve the consistency of drum sounds.
►Key Features:
Precise transient detection and intelligent drum-type matching effortlessly separate the hits you want to keep from the spill you don't.
Create custom drum profiles to isolate unusual drum types or fix the occasional kick, snare, or tom mismatch.
Decay curve which adapts to the velocity of each drum hit, giving you consistent spill reduction on dynamic performances.
Spectral decay editor lets you preserve the resonance, ring, or rattle of each drum hit while quickly clamping down on the spill.
The leveler's dual-target and amount controls let you improve level consistency without losing the contrast between loud hits and soft ghost notes.
Real-time MIDI output and MIDI file capture, for accurately triggering drum samples.
► System Requirements:
Mac OS X 10.8 and above
Windows 7 or later
iLok USB device with the latest drivers or active internet connection required
AAX Native and Pro Tools HDX compatible 10.3.8 and above

Compatible with any desktop application that supports Audio Unit (AU), VST2 or VST3 Plug-Ins.
Formats:
AAX Native and HDX for Pro Tools 10.3.8, and above - Approved Pro Tools CPU, OS and hardware configuration

Compatible with any desktop application that supports Audio Unit (AU), VST2 or VST3 Plug-Ins.
Please Note: This product supports iLok Cloud Authorisation. An iLok USB Dongle OR an active internet connection is required in order to activate and use this product.